No Obligation
Free Home Evaluation
Understanding the value of your home is a crucial step in determining if it is the right time to sell your home.
Yes I would like to find out the value of my home. Start here
We provide detailed, comprehensive, free home evaluations. These complimentary evaluations can help you find out the value of your home, the appreciation trends in your neighbourhood and other important statistics. We believe even if you are not considering selling your home today, that an annual market evaluation is an important undertaking in understanding your most significant financial asset.
We do not sell, trade, transfer, rent or exchange your personal information with anyone.
I look forward to hearing from you. Thank you.
---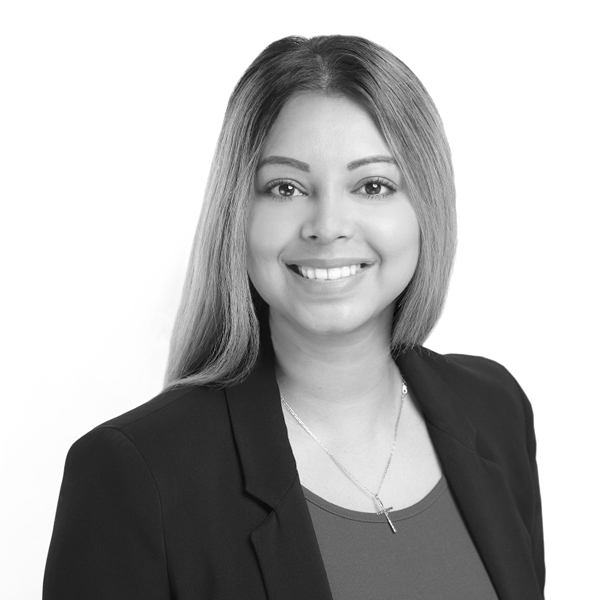 Sales Representative, BASc.
Born and raised in Guyana, Alicia migrated to Canada at the age of seven with her family. She briefly lived in New York City for two years where she attended school before retuning to Canada and settling down in North York. Alicia has always had a kind, caring and empathic personality which motivated her to study Family and Community Social Services at the University of Guelph-Humber. During her four years at university, she also held a part-time job with a prominent Pre-Construction Real Estate Brokerage where she gained insight on the real estate market and construction of new homes. Shortly after graduating, she was introduced to a new home builder/developer who required the employment of part-time employee, and with no hesitation she accepted. Alicia found herself working in After Sales Service, on the construction site, conducting Pre-Delivery Inspections and much more. At this moment in time is where she realized this was a career she enjoyed pursuing. With her dedication and hard worth ethic, Alicia has gained over 10 years of experience across the field including working at sales offices for numerous new home builders on weekends with the sales team to construction full time on weekdays. Later, she would complete her Real Estate licence to be able to work on the front lines with clients to help them find their dream home.

Alicia has always been work driven; she is always up for a challenge and strives to learn something new every day. With her uplifting personality and positivity, she works with dedication and passion to every task she takes on. She is determined to solve any issue or obstacle that may arise and will not accept anything less. Alicia is committed to finding the right home for her clients and will work endlessly to ensure they are happy and leave with a smile on their face.

Alicia loves to travel, hike, and take long drives across Ontario with her younger sister. With only having one sibling who is thirteen years younger, she finds most of her free time is spent exploring new places and finding hidden gems along the way. She has great joy and happiness being in the outdoors, meeting new people and learning new cultures. Alicia also spent many of her teenage years in the modelling and advertisement industry including modeling on the South Asian runway as well as appearing on Breakfast Television and the Shopping Channel.

Driven by a very young age, Alicia has always been apart of many different organizations and has continued to support different causes. These include protesting against the increase of carbon footprint at Parliament Hill in Ottawa to rallying against poverty in impoverished neighbourhoods. Alicia enjoys working with charities and organizations whether at work or outside of work to help build a stronger and better community for those around her.