No Obligation
Free Home Evaluation
Understanding the value of your home is a crucial step in determining if it is the right time to sell your home.
Yes I would like to find out the value of my home. Start here
We provide detailed, comprehensive, free home evaluations. These complimentary evaluations can help you find out the value of your home, the appreciation trends in your neighbourhood and other important statistics. We believe even if you are not considering selling your home today, that an annual market evaluation is an important undertaking in understanding your most significant financial asset.
We do not sell, trade, transfer, rent or exchange your personal information with anyone.
I look forward to hearing from you. Thank you.
---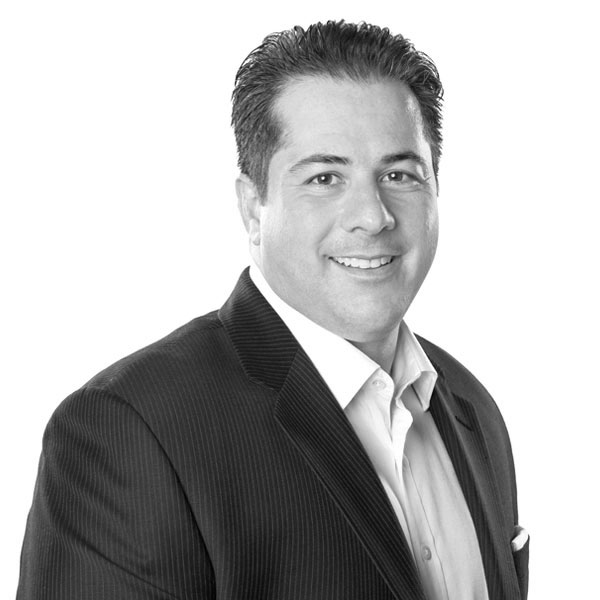 Ciro Napolitano
Languages
English
Italian
Sales Representative
Certified Luxury Home Marketing Specialist (CLHMS™)
Million Dollar GUILD™
Senior Real Estate Specialist (SRES®)
Ciro Napolitano's real estate experience, personal integrity, passion and commitment to exceptional customer service has translated into an exceptional real estate career.

Before becoming a real estate agent, Ciro spent 20 years working in the title insurance and financial services industry where he managed multiple cross functional teams, inspiring peak performance. He achieved this through leading by example and leveraging his strong communication and organizational skills.

A lifelong resident of Mississauga who has seen the city grow into the diverse metropolis that we know today, Ciro spent his youth playing hockey on the farmland ponds and dead-end streets that surrounded Square One Shopping Centre. He continued to play competitive hockey throughout his youth, and it is still one of his favourite interests, along with a variety of other indoor and outdoor sporting activities.

Ciro also enjoys spending time with his wife and two daughters, who are involved with competitive soccer. His other interests include cooking, gardening, and spending quality time with family and friends.
I had a great experience working with Ciro Napoletano on the sale & purchase of my condo. Ciro was very professional, communicative and knowledgeable, and made the process as smooth as it could possibly be. I sold my Toronto studio condo and bought a beautiful one-bedroom in Oakville, all in the span of about a month! The printed brochures were a great detail and really helped sell my condo quickly. Overall I couldn't be happier. Thanks so much Ciro!
- Victoria Scobbie
I would like to thank you and your team for the amazing service and support we received in the sale of our old home and the purchase of our new home. Ciro Napolitano represented my family and I in both the sale and purchase and I am writing to share with you our experience with this agent.
Ciro was a great support to me especially. Just recently my husband had a stroke and all of the responsibility with the sale and purchase were on my shoulders. This is the first time in my life that I had to experience this type of responsibility on my own. Ciro was able to find me a home that would suit my family's needs.
He was always honest and gave me his truthful opinion in every home I visited. He would give me financial recommendations and referred me to professionals in the field that were able to assist me through this process. With respect to the sale of my current property, he took great care and detail in marketing my home in the best possible way. He exposed our property, as well as your firm, to the social media world making our home marketable to many. He was able to negotiate the sale price in a manner that was in our favour and would not accept anything less. This is what we needed especially in our circumstances.
He allowed me to make the best decision with great confidence and one that would benefit my family. Ciro demonstrated his skill set and in his experience through his daily activities with respect to our home. His professionalism is admirable and I would definitely recommend him to anyone I know wanting to sell or purchase a property.
Thank you so much for your help and support. It is greatly appreciated.
- Laura
Three generations of my family have lived in our current home and it was a huge decision for my husband and myself to put the house up for sale. We are extremely glad we chose your real estate firm. We were impressed right off the bat. We contacted your office on a weekend by email through your website and almost immediately we were contacted and a meeting was arrange on the Monday. Talk about responsive! That is when we met Ciro. He came into our meeting fully prepared with sales date relevant to our neighbourhood. From the very beginning he has supported us through the sales process. He made a very stressful time quite enjoyable and painless. He also got results. The house went up for sale last week during the worst winter storm we have had in a long time and it sold within a day well above asking. Then within the week he helped us secure a rental home. All that within a week is amazingly impressive. I want to commend Ciro for his hard work, efficiency and professionalism. We will definitely sing the praises of Ciro and Team McDadi to all our friends. Please accept our heartfelt thanks.
- James & Lydia
Mr. McDadi, I have not had the pleasure of meeting you, but I have had the privilege and honour to meet Ciro Napolitano on my property when he showed this home to his client. Although at that time it was for sale with another company, Ciro showed me the kind of human being he was in the way he handled a situation with his client and myself.
He is honest and his integrity goes beyond that of anybody I have had dealings with in the real estate industry. When I contacted Ciro to take over my listing it was simply due to his ability to completely take my hand and be of service, he made me feel heard and then also listened to every member of my family, he not only met all our needs he surpassed our expectations.
I have gained not only a trustworthy agent but a friend that I will count on for all our realty needs. I believe Ciro is an asset to any company or client who have any dealings with him. I am grateful I met him!
Ciro has made our experience one that was smooth and easy and we were satisfied with every detail he paid attention to. He delivered and went above and beyond being of service.
- Norma
I am writing this email to provide a review on our fantastic experience with Ciro Napolitano as he helped Julia and I find our first home together!
Julia and I began our search for a home in January 2022. Ciro immediately made an impression on us during our agent search by contacting us within a matter of hours of beginning our search. Additionally, when we advised Ciro that we were just casually looking, he frequently checked in on us to see if we were ready to begin, showing his eagerness to help his potential clients.
As first time home buyers, we were anxious about the entire process before starting. Once we became Ciro's client, he put us at ease and made the search relaxing and enjoyable. Having his expertise and insight on our side was extremely valuable, especially when it came to making the decision to place an offer on the house we eventually purchased. He worked with us every step of the way and talked us through everything we needed to know before making the purchase, allowing us to feel confident about our decisions. He never rushed us / persuaded us outside of our comfort zone and made sure we were comfortable with every decision we made. Ciro was always available to answer questions and have discussions about anything we needed. It really felt that he wanted the best for us, not just the make a sale.
Outside of the home buying process, Ciro is very personable and easy to talk to about anything making this whole process a lot easier than initially expected. We could not have asked for a better real estate agent during this process. We have, and would, highly recommend Ciro to be anyone's real estate agent.
- Daniel & Julia