No Obligation
Free Home Evaluation
Understanding the value of your home is a crucial step in determining if it is the right time to sell your home.
Yes I would like to find out the value of my home. Start here
We provide detailed, comprehensive, free home evaluations. These complimentary evaluations can help you find out the value of your home, the appreciation trends in your neighbourhood and other important statistics. We believe even if you are not considering selling your home today, that an annual market evaluation is an important undertaking in understanding your most significant financial asset.
We do not sell, trade, transfer, rent or exchange your personal information with anyone.
I look forward to hearing from you. Thank you.
---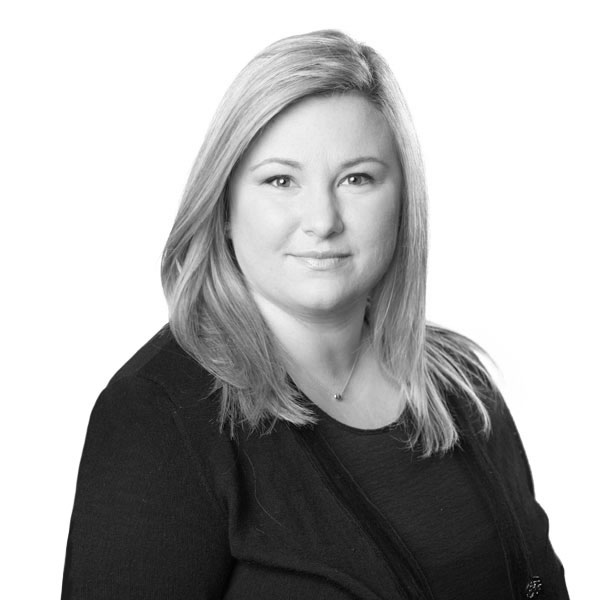 Sales Representative
Senior Real Estate Specialist (SRES)
Master Certified Negotiation Expert
Certified Luxury Home Marketing Specialist (CLMS)

Growing up in south Mississauga, Evelyn Borys' family owned a successful construction business, which peaked her interest in real estate from an early age and gave her inside knowledge of home renovations. Prior to real estate, Evelyn worked in financial sales and marketing in downtown Toronto, as well as for her family's construction business.

An award-winning real estate professional, Evelyn believes all clients deserve personalized services, and that purchasing or selling a home is a monumental milestone in one's life. The confidence Evelyn instills in her clients has given her the ability to build long-lasting relationships. Evelyn knows that your home is the foundation of your life. She also prides herself in the fact that she has a broad and comprehensive understanding of schools throughout Mississauga, which she imparts to her buyer families. Through hard work, persistence and skilled research, Evelyn moves you and your family into the community that best suits your lifestyle.

Evelyn lives in Mississauga with her daughter, and in her spare time enjoys playing tennis, traveling and reading.
Our family recently worked with Marcello and Evelyn to sell our family home and purchase a new home. They are responsive, knowledgeable, fun to spend time with and most importantly, VERY good at their jobs. I highly recommend this real estate dream team.
- G. Chassels-Giles
Evelyn and Marcello are the real estate dream team! They not only helped us find our dream home (after rejecting house after house for 5 years), but they sold our previous home in under a week! They are incredibly hard working, listen and respond to all of our requests and concerns, and go above and beyond for all of their clients.
I can't recommend these two enough! Thank you for everything, Evelyn and Marcello!!
- Priya Rabheru
We can not say enough good things about Evelyn Borys and Marcello Marchese. They helped guide us through the sale of our home during a changing real estate market using their expertise. This amazing team was always available to answer any questions we had and to provide feedback when needed. They were also able to help us quickly secure a suitable rental property. Evelyn and Marcello are professional, knowledgeable and very helpful. We highly recommend this dynamic team.
- Heather Woodley
My first meeting with Evelyn Borys and Marcello Marchese was when they came to appraise our house a year ago. This spring we decided to list with them as we were impressed with their enthusiasm and commitment. It therefore was no surprise when after 2 days on the market it sold at 400K over listing. My wife and I couldn't have been happier. They provided sage advice based on fact and of course their good instinct. I'm happy to recommend Evelyn and Marcello for your real estate listings and successes.
- David How
We recently sold our condo with Evelyn Borys and Marcello Marchese, and while this can be a very stressful process, we felt confident by partnering with her and her skilled team. Evelyn and Marcello explained clearly all the details and managed the actual sale negotiation brilliantly. In addition, they were extremely responsive to every one of our questions, no matter how small. They made our home selling process easy and smooth. We will definitely refer family and friends to Evelyn and Marcello in the future.
- Janet DiBiase
Marcello and Evelyn made selling of my condo a pleasant experience from initial phone conversation to meeting to the listing process to negotiation & final sale.
The entire sales transaction was efficient and smooth, most importantly delivered successful end result with top speed.
Marcello and Evelyn's market expertise plus their calm and easy going attitude help me de-stress and trust the process. I would definitely recommend Marcello and Evelyn to friends and family.
- Insun
Evelyn and Marcello are a fantastic and wonderful real estate team!!!! We could not have asked for better people to work with. They were very professional and worked with us through every step of the process of selling our home. As soon as we had any house upgrades completed, our personal items and furniture removed Evelyn and Marcello responded quickly in preparing our house for sale. The house was staged with beautiful pictures and furniture. The house looked like something out of a house and decor magazine. The pictures and videos were professionally done and looked fantastic on realtor.ca and other websites and social media listings. The house was sold within two days on the market with multiple offers and well over asking. Evelyn and Marcello were great with their negotiations with buyers and got the best possible price for our house. We wanted to thank both of you for all the wonderful work done and we were very happy with everything. We could not have asked for any better!!! You are the top of the top!!!
Thanks so much!!!
- Joan
Working with Evelyn and the McDadi team was an absolute pleasure! With such a tight timeline, Evelyn walked us from start to finish with minimal stress and got us the best value for our property. Highly recommend and Evelyn will not disappoint 🙂
- Patricia and Oliver Libardo
After interviewing multiple realtors to sell our house we decided on Evelyn Borys and Marcello Marchese. All I can say is, unbelievable realtors and even better people! They made the process stress free and enjoyable with their great personalities and demeanor. This was a very important home sale for us as we are relocating overseas and were on a timeline. Not only did they get us the closing date we wanted but sold our house for $150,000 over asking. We are so grateful to them and highly recommend them. You will not be disappointed! They are the best!
- Kevin Anderson
10/10 experience! My husband and I were looking to buy our first home during this crazy market. We wanted to do our due diligence and interviewed multiple realtors before committing to one. Our realtors, Evelyn Borys and Marcello Marchese, was the best decision we made! They both made the process stress-free and enjoyable! They were always readily available to answer any of our questions. They were honest throughout the whole process and were truly committed to finding us our dream home. If they didn't like a house, they told us – no sugar coating. Another bonus – both of them have a background in construction so they have an eye for details that we would have otherwise overlooked. Excellent negotiation skills! When we did find our dream home – they helped support us until the end which made the entire escrow process very smooth and they also referred us to an excellent lawyer. They are the DREAM TEAM! We would recommend them to anyone!
- Selam Amare
Entrusting Evelyn Borys and Marcello Marchese to sell my house in Oakville was the perfect decision. Evelyn and Marcello were realistic about the market value of the property. They made me feel very comfortable and reassured me of their marketing plan.
The property was sold to the first buyer who came in to walk through it. Evelyn and Marcello helped to rent it also prior to listing and to a " no problem " tenant who treated it as her own. They again helped the tenant to relocate in a very timely manner.
I will recommend Evelyn and Marcello without any hesitation and will deal with them if need be. Thanks very much Evelyn and Marcello.
- Ashok
We had the pleasure of working with Evelyn Borys and Marcello Marchese in the Mississauga and Oakville area from October 2020 to May 2021 during a very difficult market for buyers. I would highly recommend them to friends and family. The most important thing that I can say is that they did not over sell homes or try to get us to buy just anything quickly. They gave us good advice and actively steered us away from homes we thought we liked by pointing out why certain homes were not ideal for our family.
Evelyn and Marcello were always punctual. They were patient with us and generous with their time even after many showings. They were knowledgeable about homes and areas we looked at. They understood our concerns and were flexible with us. They were quick to respond to phone calls and text messages. We are very thankful to have worked with Evelyn and Marcello and look forward to working with them again in the future.
- Martin
Evelyn and Marcello are a dream team. They are professional, attentive, responsive, and mostly importantly, absolutely pleasant to work with. Navigating through the intense housing market and ever-changing condo regulations in the midth of a global pandemic was overwhelming at times. Throughout both buying and selling processes, Evelyn and Marcello have always put us at ease and provided us with truthful advice that came from years of experiences and expert knowledge. They understood our needs and demonstrated passion and care in finding the perfect home for the next chapter of our life. We truly enjoyed working with Evelyn and Marcello and would recommend them to anyone who's looking to buy or sell properties.
- Helena Yoon
Just wanted to say a BIG thank you to Evelyn Borys for being..well an extraordinary real estate agent. From helping to sell my condo downtown Toronto in a very chaotic environment (pandemic 2020) to helping us buy a beautiful home in Burlington with so little inventory, bidding wars and seriously overpriced properties, Evelyn managed it all with ease, grace and so much patience. She's absolutely amazing, resourceful, exceptional and we are forever grateful to her. If you're looking for an agent, she's the ONE.
- Izabella Pyz
House selling during co-vid was a crazy time. Evelyn and Marcello made the sale go smoothly and were always available when contacted. Immediate response for me is key and they were exceptional. Job well done. Thank you!
- Gwen Halar
Choosing Sam Mcdadi's team, especially Evelyn and Marcello was the best decision our family made to sell our family home that we have lived in for over 10 years. This crew were all friendly, very knowledgeable, responded promptly and worked with you every step of the way to make sure that you were well informed throughout the process and that the transaction ran smoothly. If you want to get top dollar for your house, this is the team that will put in the work to make it happen!
- Anna And Ed, Humber Valley Plumbing
Evelyn has been the greatest agent to work with! She helped us with the sale of our condo and the purchase of our new home! I don't think anyone could have handled our sale better than Evelyn. She went above and beyond our expectations, always having our best interests in mind, answering any questions we had and ultimately made the entire process as stress free as possible. I will highly recommend Evelyn to all of my family and friends! Thanks again.
- Melissa Valentini
We can't say enough great things about Evelyn! She made the processing of both selling our home and buying our new home seamless. Evelyn is dedicated, professional and always honest. She is hard-working and patient, ensuring that you find exactly what you are looking for. I would happily recommend her to any one of my friends and family who were looking to buy or sell!
- Jordana and Jason
I'm a repeat customer: Evelyn Borys has now rented my house for me twice. Most recently she managed to get me three full price offers within 1 day! Very pleased and if I rent it again I will be sure to go back to her. Highly impressed with McDadi Real Estate.
- Fiona Wallace
I am very thankful for the effort that Marcello and Evelyn did for our family in selling my Parents home. Their patience in working with my Senior parents and explaining the process was appreciated. They promptly were able to sell the home in days and for top dollar. I would thoroughly recommend their services.
- Fernanda
Working with Evelyn Borys was a great experience! She is extremely professional, quick to respond, and goes above and beyond for you. She pays careful attention to all of the details, and pushes through to make sure that you get the most out of your property sale! She was fantastic to work with, and I would highly recommend her to anyone. I would definitely use her again!!!
- Patrick Siemek
Evelyn Borys was our realtor when we were looking to leave the city and purchase a home in Mississauga. She was very responsive and is knowledgeable and available to answer any and all questions. We were impressed with her savvy negotiation skills and enjoyed working with Evelyn. We would recommend her to our friends and family.
- Jan Kim
Evelyn Borys is an amazing agent and even a more amazing person. This year we decided it was time for my parents to move from their large house of many years into a retirement residence. This is never an easy situation for any of us to deal with but Evelyn went well above and beyond to make it as seamless as possible.
As the house was dated, from the very onset Evelyn helped us with different options of where to spend money on upgrades and what work to possibly complete to get the most value out of the home – basing her recommendations on the target market that would be looking to purchase the property. Not only was her advice helpful and objective, she also made multiple recommendations for trusted contractors who could provide the services – everything from interior repairs and fixing decks to landscaping and real estate lawyers. This knowledge proved to be extremely valuable and definitely time saving.
Throughout the process, Evelyn was there every step of the way. She went out of her way to make herself available for anything that came up. She spoke to contractors on our behalf if we were unavailable, she would go to the house often to make sure things were progressing on time, and helped us with final touches to get the house ready for market. She made recommendations on how to stage the house optimally and then took care of all the details to make sure everything was perfect before it went to market.
Before the first open house even happened, Evelyn already had multiple offers on the property. She ended up selling the house above asking price within a few days of listing. I can't tell you how time and anguish this saved on our part.
Thank you so much Evelyn for all of your hard work. It is always amazing to find someone that is so good at what they do and is so passionate about it at the same time. The only thing more impressive than that is to find someone who does it with such a high level of honesty and integrity.
- Jason Miller
It is our immense pleasure to recommend Evelyn Borys as a real estate agent for any individual or family searching for the ideal home for their unique situation. We were comfortable in our home, but were looking to down-size to a condominium as we move to our retirement stage of life.
Evelyn had an initial meeting with us and took diligent notes regarding our specific needs as well as our budgetary limitations. She is highly talented technologically and made excellent use of the relevant search engines and real estate databases to quickly find us a variety of condos for sale within our criteria. She did not waste our time with condos that were far out of our price range or not in line with our needs.
Evelyn was a master with the contract negotiations, and came up with a deal that was good for us and made the seller happy as well. Throughout this condo buying process, she also managed to sell our house for an excellent price, especially in the current market situation. There is nothing that escapes Evelyn's attention when it comes to property for sale in this area.
We found Evelyn to be a highly attentive agent, almost as if we were her only customers, although we know that was not the case. She returned all phone calls and emails the same day. We never felt neglected or unimportant. She is also highly personable with an engaging personality.
Evelyn also recommended the use of the Sam McDadi movers, which were not only very affordable, but very efficient and hard workers. The movers Salah and Tim took special care of each item and made the move very smooth and stress free.
We are pleased to recommend Evelyn Borys to anyone looking to buy or sell a home. She is hands down the best in the business in our opinion and if we ever need to move again, she will be our first choice in real estate agents.
Regards,
- Janet Kapinski and Michelle Moore