No Obligation
Free Home Evaluation
Understanding the value of your home is a crucial step in determining if it is the right time to sell your home.
Yes I would like to find out the value of my home. Start here
We provide detailed, comprehensive, free home evaluations. These complimentary evaluations can help you find out the value of your home, the appreciation trends in your neighbourhood and other important statistics. We believe even if you are not considering selling your home today, that an annual market evaluation is an important undertaking in understanding your most significant financial asset.
We do not sell, trade, transfer, rent or exchange your personal information with anyone.
I look forward to hearing from you. Thank you.
---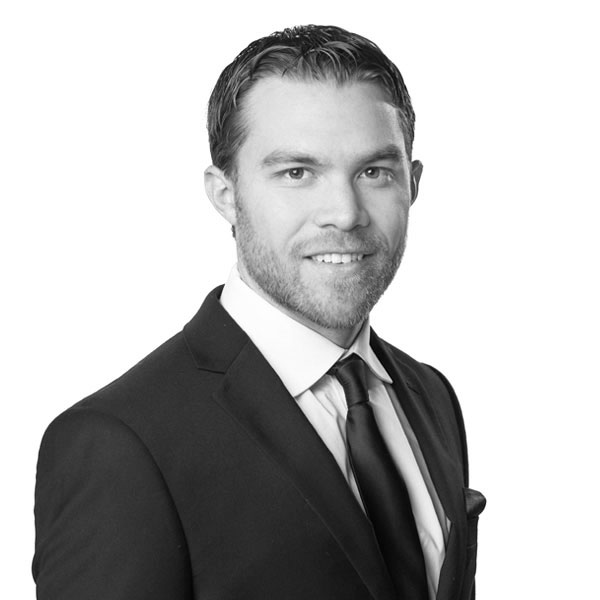 Sales Representative, BBA
A University of Toronto Business School graduate, Isaiah Bayley-Hay has lived within the Mississauga/GTA area for a number of years. Isaiah has a firm understanding of the areas within the GTA, and its residence.

Isaiah is driven and hungry to produce results. He searches the market consistently for great-value homes and he has proven himself an effective negotiator, getting excellent results for his clients every time. Isaiah has been around the business for decades; he is always learning and developing to serve his clients best. With a keen eye to spot a great deal when he sees one, Isaiah's clients benefit from his due diligence. Isaiah is also highly capable of helping clients sell their homes for top dollar, and in a timely fashion.

Known for his unwavering work commitment, Isaiah's clients can reach him at any time of day or night for advice, updates or anything in between. With a thorough knowledge of renovations and their costs, Isaiah can also give his clients a realistic idea of what potential renovations would cost and what kind of value upside it can provide the home.
One of, or eventually your most well rounded, experienced real estate professional you will ever work with. Always Extremely Knowledgable and most helpful. I highly recommend Isaiah.
- Jamie Smolka
Isaiah is the best real estate agent in the biz. Honest, hardworking guy. Available anytime, day or night for questions. Won't be disappointed at any time!
- Drew Livingstone
Isaiah and Team McDadi were goal driven and met my expectations in a very timely manner. I will definitely consider Isaiah and Team McDadi in the future!
- Syed Hussain
Isaiah was an excellent real estate agent and delivered fantastic results. He was courteous, always available and made sure all our questions were answered, even the ones we didn't think of asking. The home brochures look great and his advice on staging and listing were spot on. He sold our home in 15 days and with minimal stress. Thanks for the great service!
- Beverly Francis
Isaiah Bayley-Hay became a realtor of mine by fluke at a random showing at a house I was looking to purchase. I had the absolute pleasure of working with him. He is calm, knowledgeable, and answers all his calls and texts immediately. He is both honest and hard working. His negotiating tactics are not of an aggressive nature. He represents his clients with the utmost integrity and class. He delivers intelligent recommendations, facts and advice. I believe he is well respected in the industry which speaks volumes when negotiating deals. Isaiah started off as my realtor but I now consider him my friend. He is truly a stand up person and realtor. I recommend him to all my family and friends.
- Christina Venuto
Isaiah Bayley-Hay- did an excellent for selling our house! I would recommend his name to all the families who are either thinking of selling or buying their property. He was there for us day and night, he sold our house at a very good price in the shortest period of time. There were a number of showing almost everyday for 5 weeks. He treated us as we were his own family.. We could not ask for a better real estate agent. Our family thank Sam Macdadi's company, especially Isaiah. I would give him an A+ for all the work he did.
- Primal Dhillon
Isaiah did a fantastic job of helping me find my desired property. He is calm and patient. He took his time to understand my requirement. Always on time for appointments
- Dale Achor