No Obligation
Free Home Evaluation
Understanding the value of your home is a crucial step in determining if it is the right time to sell your home.
Yes I would like to find out the value of my home. Start here
We provide detailed, comprehensive, free home evaluations. These complimentary evaluations can help you find out the value of your home, the appreciation trends in your neighbourhood and other important statistics. We believe even if you are not considering selling your home today, that an annual market evaluation is an important undertaking in understanding your most significant financial asset.
We do not sell, trade, transfer, rent or exchange your personal information with anyone.
I look forward to hearing from you. Thank you.
---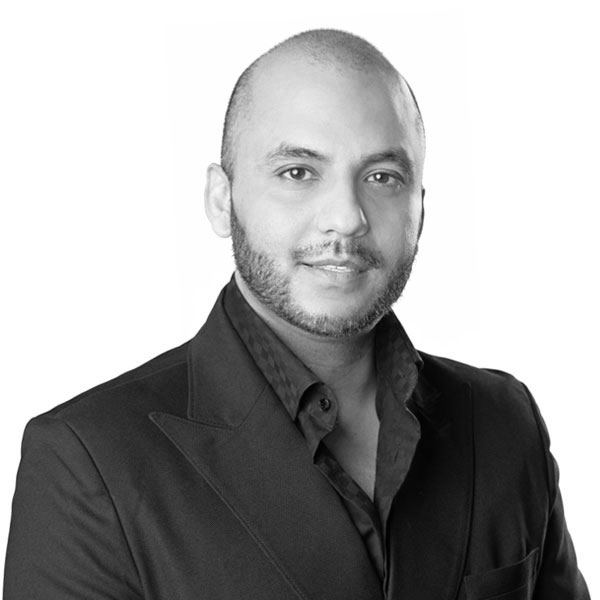 Sales Representative
Obie Khwaja grew up surrounded by the real estate business.

A lifelong Mississauga and Etobicoke resident — until he recently moved to Oakville — Obie's family owned and operated a successful construction company. It seemed natural for Obie to be drawn and work in real estate.

Obie joined Team McDadi with more than five years of experience helping families with their home renovation needs. He assisted countless individuals stage their homes for sale. He also helped clients and friends design and budget complete home renovations.

Obie is fully committed to being a stellar agent and to assist each and every client to the very best of his ability. He also uses the service experience and knowledge he gained while being an insurance broker for four years to help his real estate clients.

When not at work, Obie enjoys sports — such as volleyball and basketball — and travelling, and playing and producing music.
I want to say that Obie has gone well beyond helping my wife & I with the sale of our home. With his perseverance & help, we have been able to maintain a broken deal from 2022 & finally sell as of today! He has stayed with us all this time & I think that is very honourable & loyal. Due to this, I would recommend him & your company to anyone who wishes to buy or sell a home. Thank You!
- Geoff & Stacey Smith
Last summer Obie Khwaja acted on my behalf for the sale of my home in Lorne Park and the purchase of my new home in north Mississauga.
When I decided to move I walked into the McDadi office on Clarkson Rd. Obie was the only agent there. I introduced myself and told him I was interested in looking at condominium apartments in the area. I said I wanted to see what was available before I decided to sell. I didn't mention where I lived and he didn't ask. He pulled up a few condo listings and made some appointments.
After viewing some of the listings I asked him to evaluate my property. I stress at no time did I feel any pressure or stress.
He listed the property at my agreed price and sold it the first weekend it was on the market. When i needed to find a new place to live he was patient and helpful and found the perfect apartment in North Mississauga at an excellent price. He not only provided sage advice on closing dates, he recommended excellent lawyers and movers, both of whom I've had the pleasure of their services since.
In short, Obie is a treasure. Any firm would be fortunate to him in their employ.
I recognize my message is unsolicited but not having a survey request from your client care department I am taking the opportunity to express my gratitude for the services McDadi Realty offers and in particular for the care and attention provided me by Obie Khwaja.
Thank you for your consideration in this matter.
- Georgia McKinnon
Obie has done an outstanding job with the sale and purchase of our recent properties. He is very attentive to detail, very knowledgeable of the market in Mineola/Port credit and has treated us like family for the past 2 years. Any request which Sabina or myself had was always promptly dealt with. He was always available for us and that is just what clients are looking for. We are so happy with the outcome and will definitely be recommending him to all our family and friends. We look forward to doing more business with him and your entire team.
- Mr. & Mrs. Aggarwal
My sincere thanks and gratitude go out to Obie Khwaja for all his hard work and dedication. His professionalism and unshakeable optimism got me through a very difficult time in my life. Thanks to him my children and I have found a beautiful and safe place to call home. Thank you from the bottom of my heart!
- Fateema Cabral
Hello Sam and team,
We are very happy to hear the news about the firming up of the house's APS, and just want to express our appreciation for Obie Khwaja's efforts, which we had conveyed earlier as under:
"Your contribution in making it a success is highly appreciated. You pursued the whole process with vigor and passion and your responses were brilliant. The way the post inspection deal was handled clearly demonstrates your negotiating skills. We look forward to working with you again and can assure you that while recommending our friends your name will be on top our list."
The job done by your nominee for taking your vision forward is highly appreciated.
Thanks and regards,
- Mustafa Khan & Naureen Khan
We are very impressed with Sam Mcdadi real estate. We listed our house in Brampton with real estate agent Obie khwaja. He helped us sell our house, his service and dedication towards his work was completely unbelievable! Obie is reliable, patient, down to earth, knowledgeable and is really passionate about what he does. His work is very professional and he takes his time to make sure he meets his clients needs. Obie addressed all of our questions and concerns effectively. We also bought another house with him and I can say that he went above and beyond with choosing the right home for our family. He kept in mind what we wanted and showed us a home that was more than what we expected. We wanted our home to be close to our family and Obie did a great job finding a home that's close to them. Obie is not only our real estate agent but he has become family to us. For anyone who needs a real estate agent I highly recommend Obie khwaja, he is absolutely terrific in what he does and will make sure the service he gives you is worthwhile!
- The Ahluwalia Family