No Obligation
Free Home Evaluation
Understanding the value of your home is a crucial step in determining if it is the right time to sell your home.
Yes I would like to find out the value of my home. Start here
We provide detailed, comprehensive, free home evaluations. These complimentary evaluations can help you find out the value of your home, the appreciation trends in your neighbourhood and other important statistics. We believe even if you are not considering selling your home today, that an annual market evaluation is an important undertaking in understanding your most significant financial asset.
We do not sell, trade, transfer, rent or exchange your personal information with anyone.
I look forward to hearing from you. Thank you.
---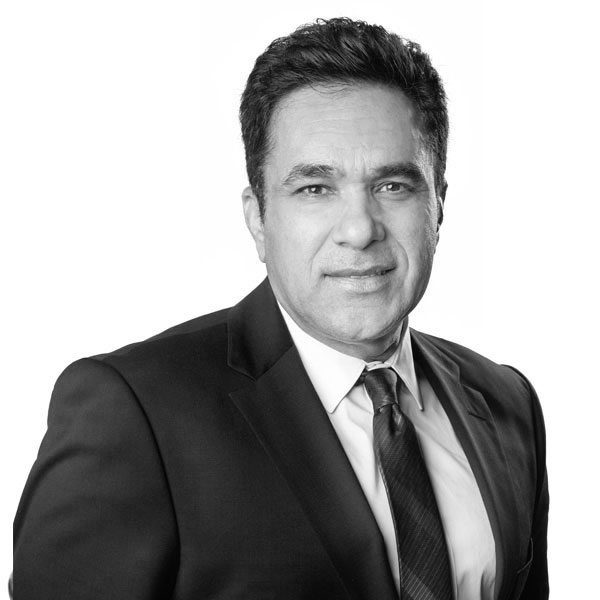 Zaheer Shaw
Languages
English
German
Hindi
Punjabi
Urdu
Sales Representative
Zaheer Shaw is passionate about providing his clients and friends with the very best level of real estate service possible. Zaheer, who has been working in sales for more than 20 years, is consistently one of the top producing agents on Team McDadi. In fact, for six consecutive years, Zaheer has been awarded the top producer award, out of approximately 60 agents.

Zaheer has a keen understanding of the real estate market, for both the buying and selling process. He also has extensive experience in closing deals throughout the Greater Toronto Area. Zaheer's superb work ethic and his unrelenting commitment to each deal mean his clients and friends return to him again and again. His friends and clients are also continually referring him as their real estate professional of choice.

Undertaking his advanced studies in Germany, Zaheer obtained his Master's in Economics. During this time, Zaheer was a keen student who worked hard to further his understanding of markets, including the real estate market. Zaheer is a multi-linguist who speaks German, Urdu, Hindi, and Punjabi. He also played professional cricket.
As a first-time seller on behalf of my parents, I worked with Maryam Kermani and Zaheer Shaw of Team McDadi to sell my parents home; a home in which they had lived in for over 45 years. Maryam and Zaheer guided me through each step so that I knew what to expect and how to handle things. They were professional, patient, resourceful, and helped me solve various problems encountered along the way including advice on decluttering and staging. I was especially pleased with the price and speed with which the house sold. If you are looking to sell your property with the least amount of stress, I highly recommend Maryam and Zaheer who are so thoughtful that it will make your selling experience painless and most importantly worry-free.
- Suzanne
I am very fortunate to work with Zaheer Shaw from Sam Mcdadi's team. Zaheer helped us in selling our home which was not in a good shape after the tenants left. I was out of town and he took in charge of all work associated with the home, completely renovated into a beautiful home and I was able to sell it within couple of weeks. We also bought a home through him after that. In all his dealings with us, he is very professional, gives right kind of advice and helps us in making right choices. It is a pleasure to work with him.
I highly recommend Zaheer Shaw from Team Mcdadi.
- Mani
My husband and I worked with Zaheer Shaw on the sale of our house and the purchase of a new house! Zaheer was excellent from beginning to end! When we put our house up for sale I injured myself and Zaheer worked around my injury to ensure I was comfortable! Our house went up for sale on a Tuesday and by Saturday of the same week, it was sold with multiple offers and over asking! When it came to finding our new house, he supported and listened to what we wanted and needed! My husband and I would highly recommed Zaheer Shaw and the Sam Mcdadi team for any real estate issues.
- Fatima
A wonderful experience dealing with the McDadi team. Agent Zaheer Shaw was an absolute All-star. He is there at anytime of day to support the process whether it be purchasing or selling. Cannot say enough about his work ethic and his dedication to his job and to the satisfaction of his clients. Most motivated and professional individual I have ever dealt with In the industry, I highly recommend team Mcdadi and if you can ask to deal directly with Zaheer, he WILL get the job done!!
- Bilal