Sam McDadi
B.Sc, MBA
Sales Representative
I am very proud and grateful to have emerged as one of the premier luxury home specialists in the Greater Toronto Area (including Mississauga, Oakville, and Etobicoke). I have worked hard and steady throughout my 25 years as a real estate professional to ensure I fully understand every aspect of the real estate market – and the luxury market is no different.
I am one of a select few real estate professionals across the GTA who is a Certified Luxury Home Marketing Specialist. I completed extensive training to be awarded this sought-after international designation; and I continue to be re-certified. This designation ensures that I fully understand the secrets to listing and pricing luxury properties, namely those in the top 10% of the market. It means I have the knowledge, experience, and complete competence to help anyone buy or sell a luxury home.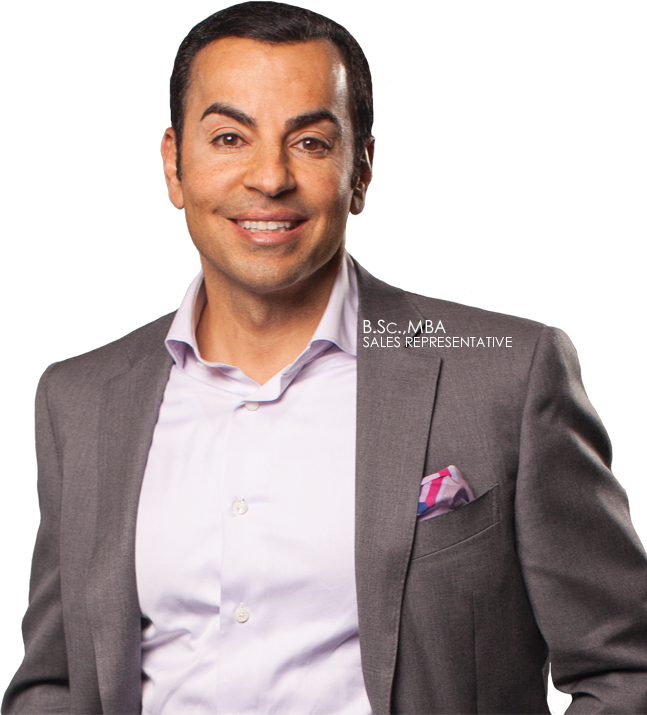 My clients include professional athletes, CEO's of multinational companies, and successful entrepreneurs. My database in the luxury market has grown consistently over the years, enabling me to better match buyers and sellers in this segment of the market.
I understand that marketing luxury homes and luxury properties requires specific  services and expertise, and I know how to properly promote luxury properties. My commitment to my clients and work ethic are unparalleled. My unique and innovative approach to the real estate business suits luxury real estate properties very well. I am committed to providing the highest possible standard of service to each and everyone of my clients.

*2015 TREB statistics acting as a listing agent on a list price of $1,000,000 or greater.