Amid a surge in population growth and increasing interest rates, the Toronto Regional Real Estate Board (TRREB) has released its latest Rental Market Report for Q3 of 2023. This report is packed with important trends that are reshaping the housing market, highlighting a significant jump in activity.
Understanding the ever-shifting Canadian housing market is important, and it's something we at Team McDadi take seriously. We're here to ensure you have the latest and most relevant information at your fingertips. In this article, we will break down TRREB's latest figures and offer you a clear picture of what's happening with Canadian real estate. We'll sift through the data and show you how Team McDadi is the partner you need to help you make the most of the thriving housing opportunities available.

The Expanding Rental Sector in Canada
According to TRREB's 2023 Q3 rental market statistics, the Greater Toronto Area (GTA) witnessed remarkable growth in the rental condominium apartment sector. Over 14,400 condominium apartments were leased through TRREB's MLS® System in the third quarter of 2023, marking an impressive increase of almost 8% compared to Q3 2022.
Simultaneously, the supply of rental units surged by more than 22%. This growth can be attributed to strong population growth and the persistence of high borrowing costs. First-time buyers, faced with rising mortgage rates and reduced affordability, have chosen to remain in the rental market. Additionally, new permanent and temporary residents have added to the demand for rental housing. These factors indicate that the current robust trend of rental demand in the GTA is likely to continue, emphasizing the need for a sustainable pipeline of rental housing supply, as noted by TRREB President Paul Baron.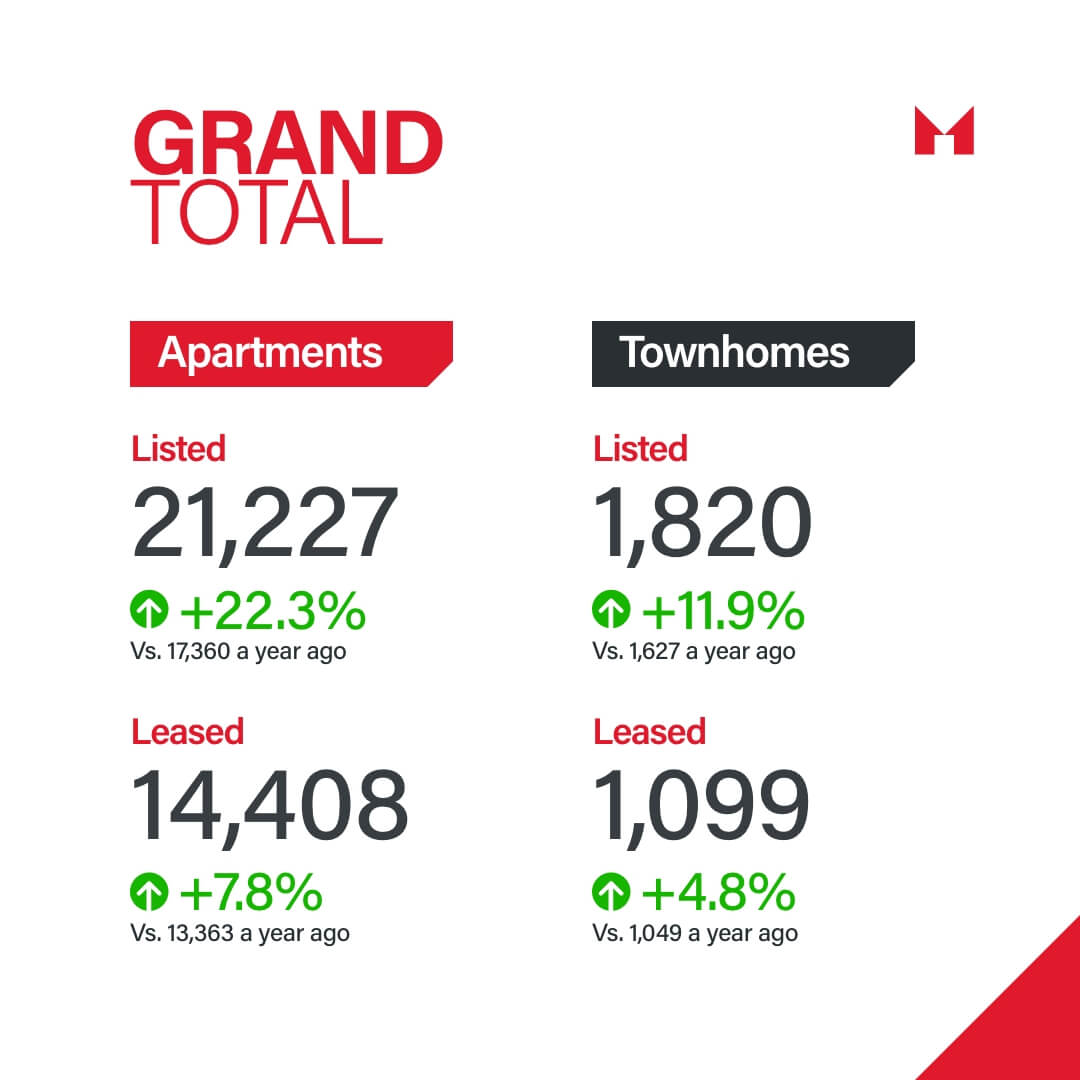 A More Detailed Look at the Numbers
Bachelor Apartments
Bachelor apartments experienced notable growth in Q3 2023, with average rents increasing by 9.2% to reach $2,246, compared to $2,057 a year ago. The number of units leased also rose significantly by 6.2%, with 633 units leased.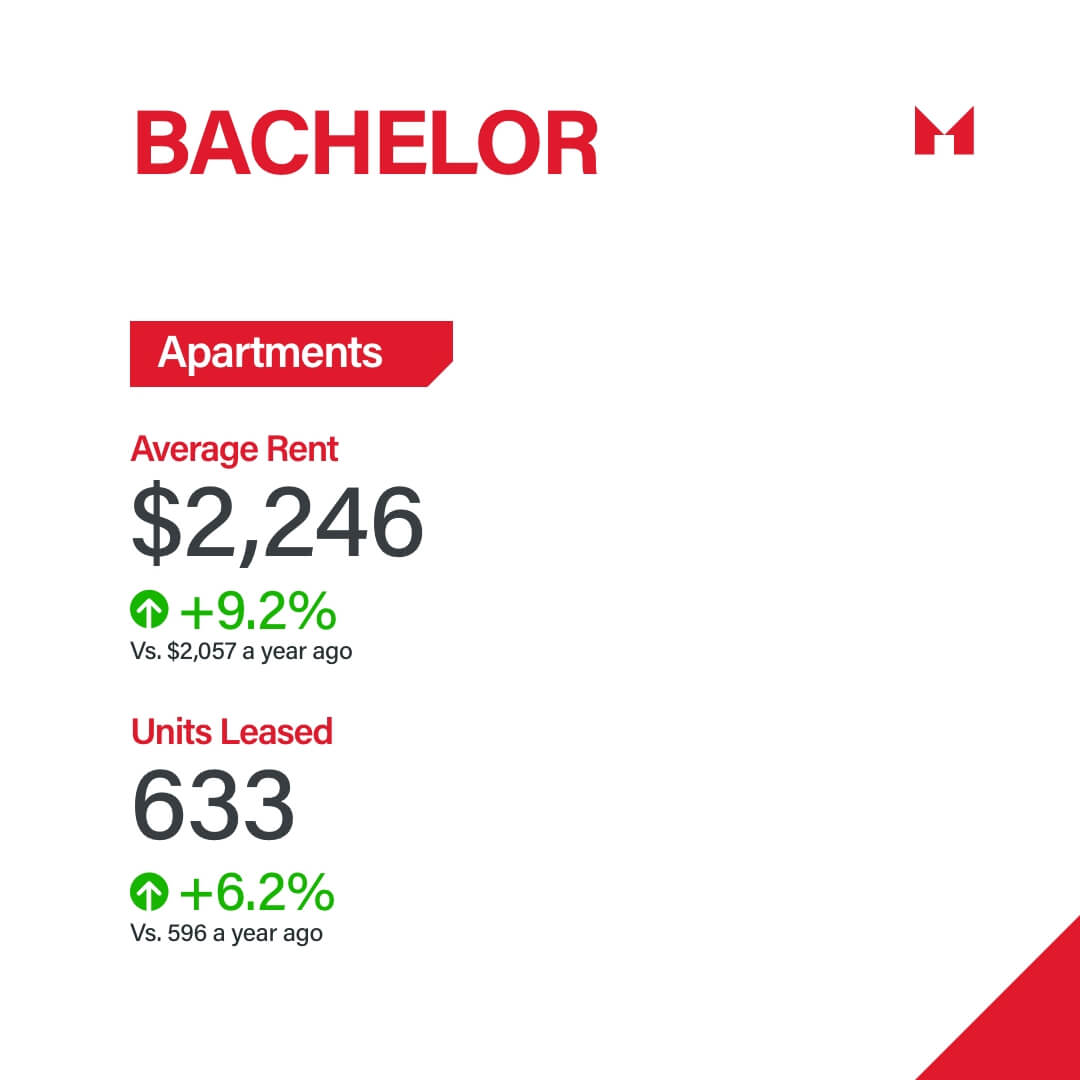 1-Bedroom Apartments
In the 1-bedroom apartment category, average rents stood at $2,633 in Q3 2023, reflecting a 6.1% increase from $2,481 a year ago. The number of units leased demonstrated robust growth, with 8,277 units leased, marking an 11.4% increase.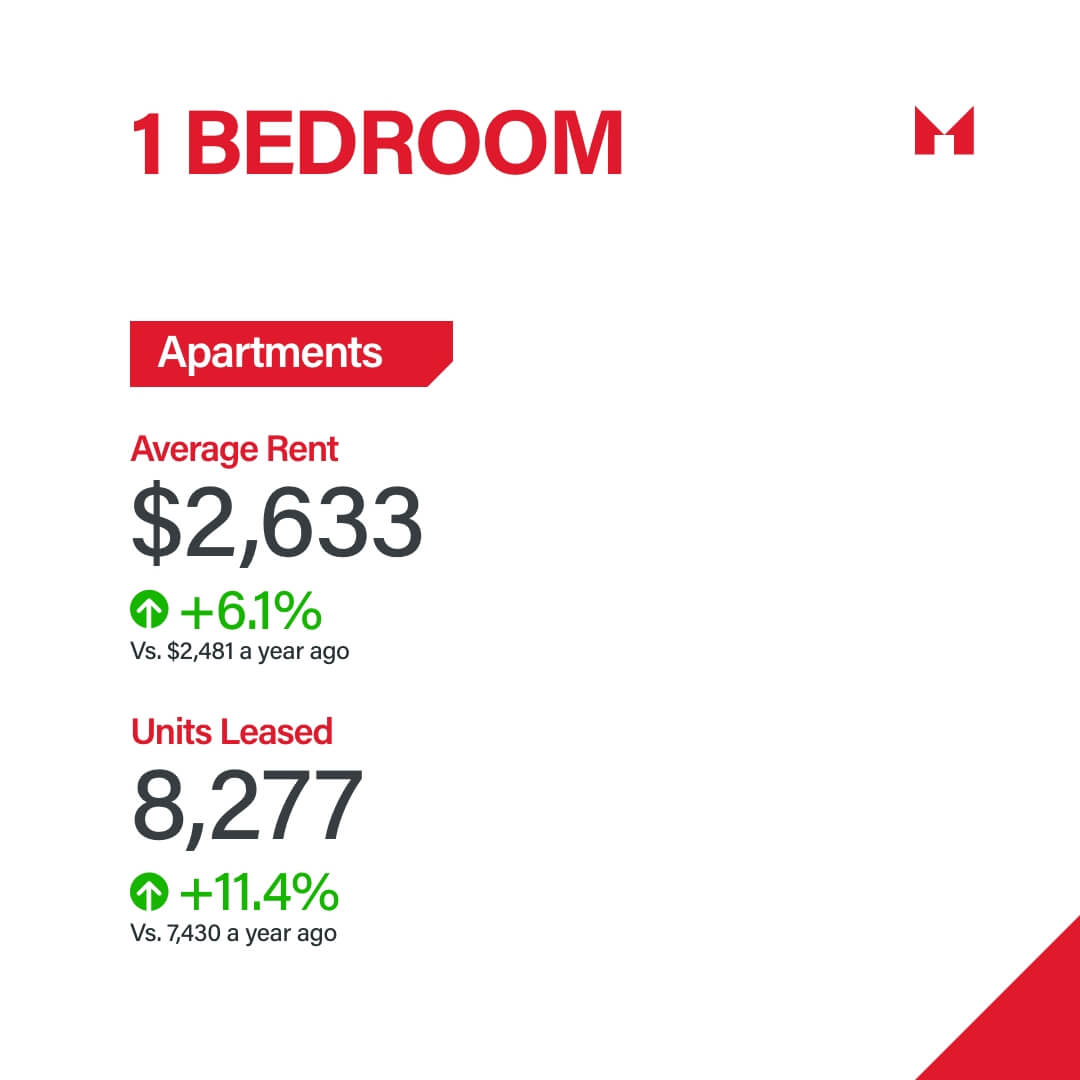 2-Bedroom Apartments
Average rents for 2-bedroom apartments reached $3,430 in Q3 2023, marking a 7.8% increase from $3,183 a year ago. The number of units leased increased by 2.6%, with 5,035 units leased.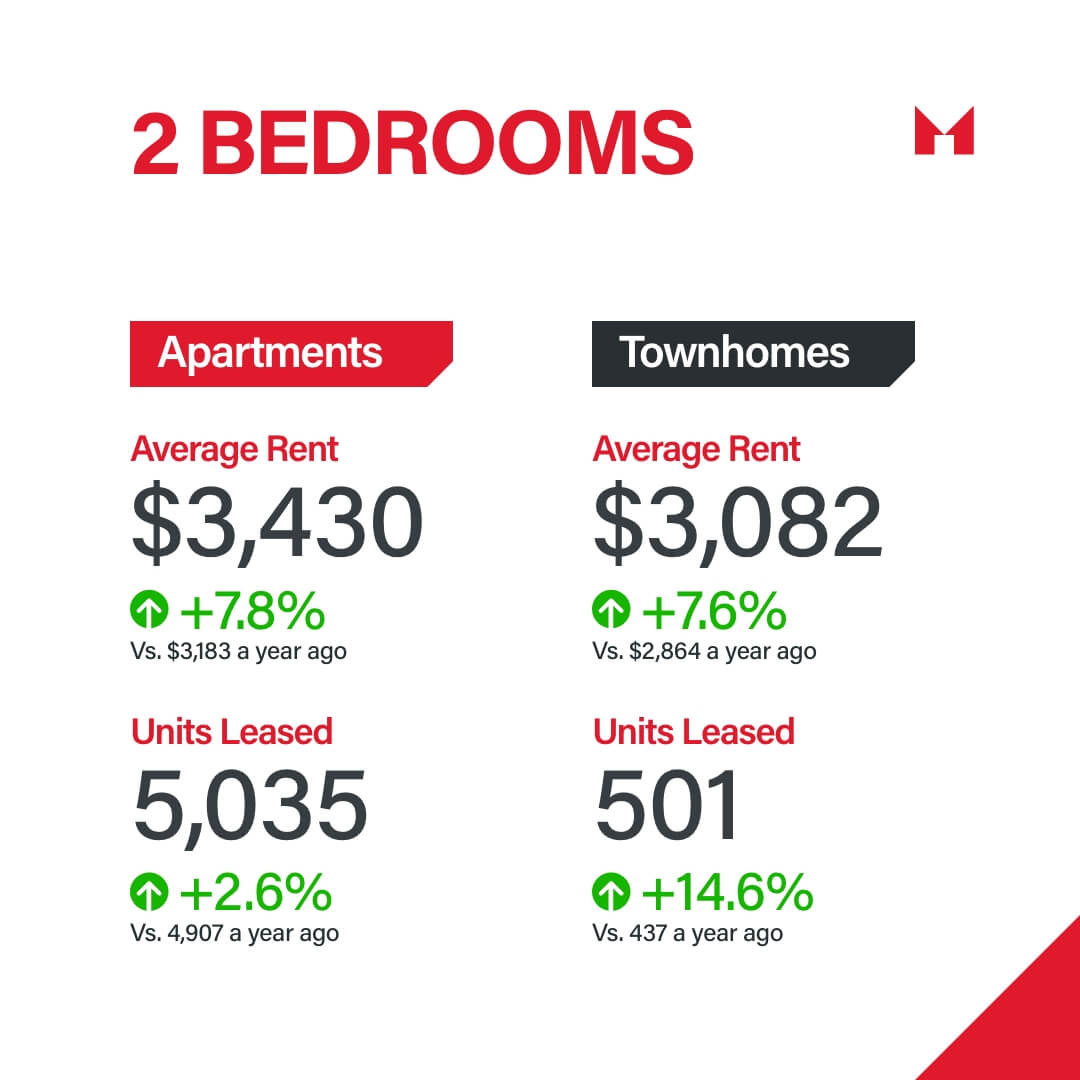 3-Bedroom Apartments
In the 3-bedroom apartments category, average rents increased by 14.5% to $4,739, compared to $4,139 a year ago. A total of 463 units were leased, showcasing a 7.7% increase compared to the previous year.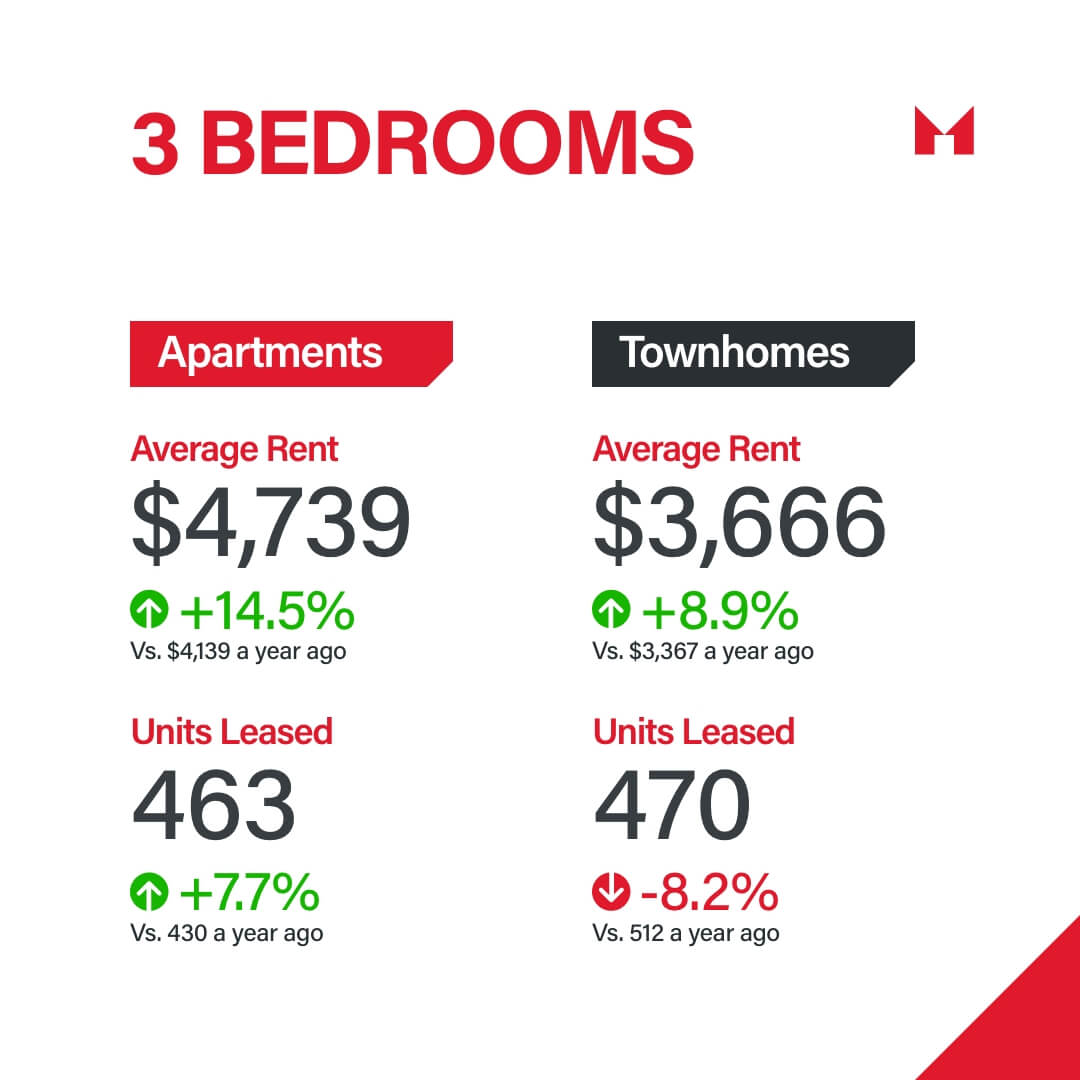 Townhomes
Townhomes also experienced significant rent growth in Q3 2023, with average rents surging by 7.6% to $3,082. The number of units leased saw a notable 14.6% increase, with 501 units leased.

Projections and Future Market Expectations
The driving force behind the current housing market conditions remains the rapid population growth we've seen in previous quarters. TRREB President Paul Baron highlights the essential role that rental housing plays, especially with ongoing housing supply shortages. Chief Market Analyst Jason Mercer advises caution, suggesting that while sustained growth in condo rental listings may eventually slow rent increases, addressing the rental housing deficit accumulated over the years will require time and strategic measures.

Regional Analysis: Spotlight on GTA and Surrounding Regions
The Canadian housing market exhibits regional variations, offering distinct opportunities. Here's a brief overview of key areas:
Greater Toronto Area (GTA): The GTA stands out with robust growth in both the rental and buyer's markets.
Mississauga and Brampton: These cities have witnessed rising average rental rates driven by increasing demand and property values.
Oakville and Burlington: These areas, known for their appealing settings, have maintained steady rental demand.
Hamilton: Often referred to as the "Ambitious City," Hamilton's rental market has thrived due to its economic diversity and cultural attractions.
Milton: This rapidly growing town in the western GTA offers increased rental supply, providing suburban living options.
Niagara Region: Renowned for its natural beauty, this region has also seen growth in the rental market, making it an attractive choice for renters.

Why Choose Team McDadi in this Market
Navigating the Canadian housing market in 2023 is a strategic endeavor. Whether you're a renter seeking a new home or an investor eyeing opportunities, professional guidance is invaluable. Team McDadi is your trusted partner. With extensive real estate experience and in-depth knowledge of the market in the GTA and surrounding regions, we will assist you in capitalizing on potential opportunities.

Conclusion
In Q3 2023, the real estate opportunities in Canada, especially in regions like the GTA and its surroundings, remain compelling. Team McDadi is your trusted partner, equipped with specialized expertise and an unwavering commitment to your success in this dynamic environment. With our guidance, you can confidently navigate and capitalize on the thriving real estate sector in Canada, leveraging the advantages of robust population growth to your advantage.
Ready to explore the Canadian housing market? Contact Team McDadi today for personalized guidance and take advantage of the thriving opportunities. Explore the exciting potential this market offers!