No Obligation
Free Home Evaluation
Understanding the value of your home is a crucial step in determining if it is the right time to sell your home.
Yes I would like to find out the value of my home. Start here
We provide detailed, comprehensive, free home evaluations. These complimentary evaluations can help you find out the value of your home, the appreciation trends in your neighbourhood and other important statistics. We believe even if you are not considering selling your home today, that an annual market evaluation is an important undertaking in understanding your most significant financial asset.
We do not sell, trade, transfer, rent or exchange your personal information with anyone.
I look forward to hearing from you. Thank you.
---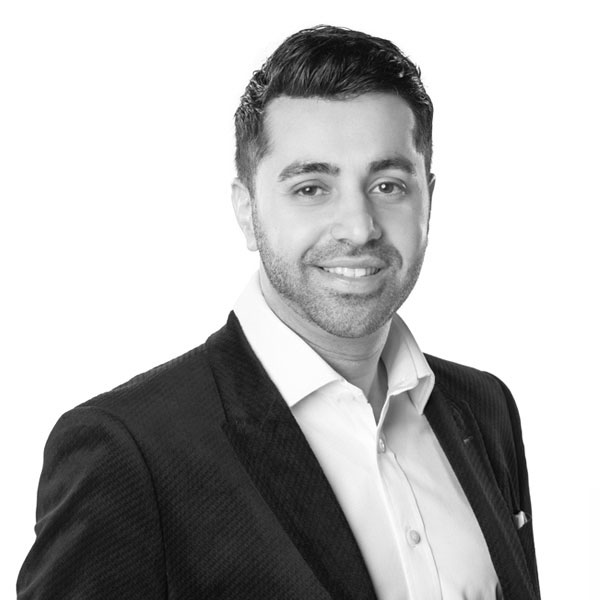 Sales Representative
Ahmad Shehab-Eldin has a passion for real estate, working with buyers and sellers across the Greater Toronto Area to ensure they are 100% satisfied.

A Sheridan College graduate, with a degree in Business Administration and Accounting, Ahmad also has experience working with one of the five major Canadian banks in their investment department.

Prior to becoming a real estate professional, Ahmad was employed with a local luxury home builder, where he was a project manager and a site supervisor. It was here that Ahmad gained first-hand knowledge about home construction, an important asset when helping his clients.

A lifetime Mississauga resident, Ahmad enjoys playing recreational hockey once or twice a week.
Ahmad was a pleasure to work with. His knowledge of the real estate market and his professionalism was a breath of fresh air. He took the time to answer all of our questions without hesitation and always returned phone calls and messages promptly. Thanks Ahmad!
- Dennys Dias
Ahmad is a seasoned professional. He demonstrated all the right interpersonal and negotiation skills to achieve the results we wanted and needed. I found him to be calm, reassuring, very accommodating, responsive, confident, and most importantly, honest. Ahmad knows how to deliver results. I wouldn't hesitate to recommend him to anyone.
- Azher Siddiqui
Thanks for connecting me with Ahmad Shehab-Eldin from your team for the sale of my home. A very difficult decision to sell after 31 years but Ahmad was professional, definitely committed to selling my home and guided me through the house sale with the utmost of class and professionalism. He came prepared with a customized binder and more importantly Ahmad offered strategies that were tailored to the specific situation of my home. He was very approachable and promptly returned calls for questions I had. Once my home was listed and the wheels were set in motion, it quickly became evident what an efficient, well coordinated, thorough team this was. Thanks Ahmad for your patience and the great service!
- Asma Fortier
Ahmad Shehab-Eldin of Sam McDadi Real Estate; Excellent services, professional, smart and client oriented agent. Ahmad recently helped me buy a home in Oshawa, Ontario. This was my first time buying a home for my family and my job being overseas, the challenges we had were time and the crazy market but Ahmad's expertise and advice were invaluable. He was very patient, helpful and prompt in answering all my queries/questions as a first time home buyer, moreover he has maintained great communication throughout the entire process. Ahmad is an excellent real estate agent in short words. I recommend him to EVERYONE!
- Safiullah Marajudin
Thanks for connecting me with Ahmad Shehab from your team for leasing our downtown condo – he is a true professional and most importantly a thorough gentleman! He took us through the lease process of our Toronto Condo very smoothly and efficiently and within a couple of days the deal was closed – we also got more than asking price on the lease!! We have since also leased our basement through him and he had a very good attitude towards the clients and his work – a true reflection of McDadi team values.
Warm regards,
- Vandana Bharmal