No Obligation
Free Home Evaluation
Understanding the value of your home is a crucial step in determining if it is the right time to sell your home.
Yes I would like to find out the value of my home. Start here
We provide detailed, comprehensive, free home evaluations. These complimentary evaluations can help you find out the value of your home, the appreciation trends in your neighbourhood and other important statistics. We believe even if you are not considering selling your home today, that an annual market evaluation is an important undertaking in understanding your most significant financial asset.
We do not sell, trade, transfer, rent or exchange your personal information with anyone.
I look forward to hearing from you. Thank you.
---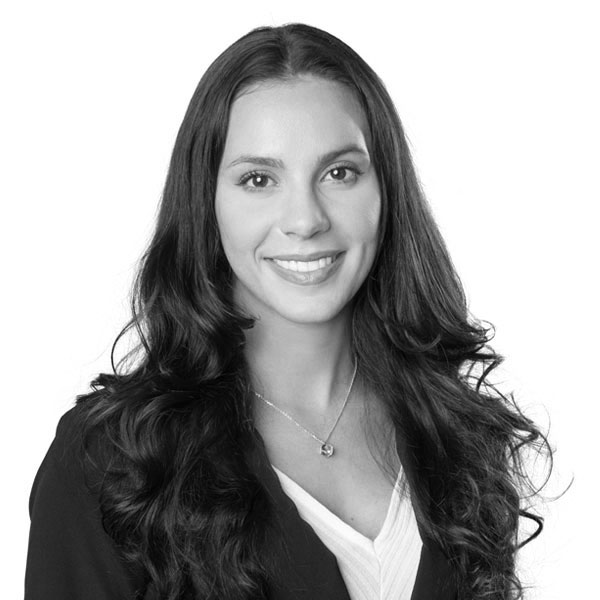 Veronica Marie Medeiros
Languages
English
Portuguese
Sales Representative
Certified Luxury Home Marketing Specialist (CLHMS™)
Million Dollar GUILD™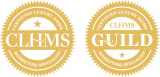 Being born and raised in the city of Mississauga and appreciating diversity from a very young age, Veronica utilizes an empathetic approach when interacting with others. This, coupled with being one of seven children each with their own personalities, has strengthened her ability to connect with various individuals and build meaningful relationships while also providing high-quality service to her clients.

Graduating with Distinction from the University of Toronto with an Honours Bachelor of Arts degree in Criminology and Sociology, Veronica credits her academic achievements to being extremely hard working, inquisitive, dedicated, and adaptable - qualities she inherited from her supportive Portuguese parents who immigrated to Canada to create their "Canadian Dream" and share it with their children.

Commencing her real estate career as a Licensed Executive Assistant to Sam McDadi, Veronica has been involved in hundreds of transactions equipping her with the ins and outs of the industry. Being both tenacious and passionate, Veronica believes all thriving relationships are established on respect, transparency, and integrity, and uses these three virtues to secure her clients' trust and build lifelong consumer relationships.

Being a member of Team McDadi and helping families achieve both their real estate dreams and establish/expand their real estate portfolio truly makes every step of the process rewarding.

When Veronica is not working - a true rarity - she enjoys spending quality time with family and friends, booking trips around the world, working out, and of course, perfecting her craft by exploring innovative methods to better serve her clients.
My partner and I worked with Veronica and Sally for the selling and buying of our houses. From the first day they were impressive. They came in prepared and researched, and were not only professional but also personable and easy to talk to. They were always looking out for our interests and we had a lot of things we wanted for our new house and they provided them all! We got our dream house. The thing that stood out the most was how they handled disagreements with the sellers. Despite the foulness that came from the other side, both Veronica and Sally remained kind, courteous and professional. Those are the people you want in your corner when selling and buying a house. Would 10/10 recommend.
- Alexandra Augustine
Veronica from the Sam McDadi team helped us find our first home. Working with her has been an absolute pleasure. She is extremely knowledgeable about the real estate market and showed great judgement evaluating properties. She went the extra mile to understand our preferences and provided insightful opinions which helped us through our decision making process. At no point in time did we feel pressured by Veronica into the purchase. She is extremely patient and worked with us through our long journey providing support every step of the way.
Her work ethic is emaculate. Veronica worked tirelessly though the night at times just to ensure that we did not lose out on any opportunities. She is also very resourceful. She connected us with quality and economical painting contractors , inspectors, lawyers and movers ensuring our post purchase experience was smooth .
It has been great working with you Veronica and we hope to do so in the future as well – Sanjay & Ash
- Sanjay Kumar
We worked with Veronica Marie Medeiros on the purchase of our home. She was wonderful from start to finish! She was flexible, helpful, and responsive. We never felt like we were a bother no matter how silly the question or concern, and were always made to feel like her top priority. Thank you for everything, Veronica!
- Heather Datz
I've dealt with Sam McDadi's team in the past for a couple of my properties and it only made sense to go back to them. This time I worked with Veronica and it was an amazing experience right from the beginning. She was very knowledgeable of the properties and areas that I was interested in and also provided her opinion which I truly appreciated. There was never a time where I felt pressured into making any decision and she was very patient with me and quick to respond to my number of questions and requests. She made me feel like an extremely valued client and took the time needed to make sure I was comfortable when choosing a property. You can tell that she is very devoted to her craft and making sure that she pleases all of her clients which is very hard to find these days! Thank you to Veronica and the Sam McDadi team again for all of your help and truly exceptional service!
- Marvin Reyes
Working with Veronica to find our first home proved to be such a good choice for us!
We interviewed a couple agents and based on Veronica's energy, spirit and experience, combined with Sam McDadi's team at our side we couldn't be happier deciding to have Veronica represent us as our agent!
We (unintentionally) went shopping through one of the toughest buyer markets which was challenging and at times discouraging, nevertheless Veronica made sure we took the best experience out of each home we visited. She coached us on what to look for and helped add unbiased conversation bits asking questions to us that my fiancé and I didn't think to ask (Big help).
In the end we couldn't be happier with where we landed (and when we landed). Thank-you so much Veronica, you're a great agent! See you in a couple years 😛
- Matthew Malas
Veronica Medeiros is a dedicated and ambitious agent who aims nothing lower than a successful deal for her clients. Will recommend her to anyone looking to sell or buy a home.
- Jonathan Pereira
I was looking for my very first condo unit purchase to call home. Working with Veronica was an absolute dream! Having worked with other realtors previously, but to no avail, the drastic difference in every aspect of this experience was nothing short of spectacular. Veronica was there every step of the way, not only as an extremely professional realtor, but as someone who truly took the time to get to know exactly what I was looking for. She is so friendly and easy to talk to, it was as though I had a friend by my side throughout the process. Not only did I feel she truly represented my best interests as a client, but as a friend who wanted to make sure that we found the perfect place for me. Any questions I had were always answered quickly – and being a first time home buyer, there were plenty! The market being the way it is currently, there were definitely times that it was easy to feel disgruntled as units were selling so quickly. However, Veronica was always optimistic that we would be able to find the perfect unit, and she was right! I am absolutely ecstatic about my purchase! Everything that was on my "must-have" list was checked off – from location to amenities, from floor level and floor plan right through to price and closing dates, everything worked out flawlessly. I am certain that she knew my unit was the perfect place for me even before I did! Veronica – I could not have imagined a better experience for purchasing my very first home. For such a big milestone in my life, I will truly be forever grateful for everything about this process. From the initial meeting with you and Sam McDadi to the showing and making the offer, right to the moment I picked up the key and walked into MY home for the very first time, I will never forget how you were there every step of the way. Thank you!
- Cristina P.
Sam Mcdadi real estate team as it is no 1 in GTA in realtor market, the agents are also phenomenal and service We received from Veronica was unmatched by any other realtor I've ever dealt with. She took charge, and was influential in finding the perfect rental place for us. She was knowledgeable, responsiveness and professional throughout our condo searching, impressive and highly recommended
- Abdullah Ahmadie
Veronica is wonderful, very responsible with prompt responses and very passionate. Within few days she managed to send us a great offer and we approved it. It has been a pleasure working with Veronica, she's the best!
- Lily B
Great experience selling my property.
Nice smooth transition which is exactly what I expected.
Looking forward to future business.
- Brandon Ferri
Veronica has been such a great help in my home buying process, I can't thank her enough. She is extremely knowledgeable and very attentive. She answered any questions I had and questions I haven't even thought of. I had such a positive experience, I would absolutely recommend her to anyone in search of an agent.
- Omar Morris
Veronica Medeiros knocked it out of the park! She turned a stressful time to purchase during the pandemic into something we looked forward to; we had a fun and productive experience with Veronica. Not to mention we found exactly what we where looking for with her guidance. Intelligence, a great sense of humour with professionalism is what your headed for with this talented young and up coming super agent. #SuperAgentVeronicaMedeiros
- Kirk Kerr
My husband and I sold and bought our home with Veronica Medeiros at Sam McDadi real estate. She was very professional and really made to sure to have a great understanding on what we wanted/needed in our new home. She was super dedicated and made sure we were not just settling for anything. She is highly recommended by me!
- Kelly
My husband and I had the pleasure of meeting with Veronica Medeiros back in February when we reached out to Sam McDadi for assistance… We knew Veronica was going to be our go to person. Her dedication and support throughout this entire process has been unimaginable. As first time homebuyers, it was imperative for us to work with someone who was knowledgeable, trustworthy, caring, and patient. She provided us with a detailed analysis of every home as well as comparable data to support her thoughts on pricing… She was transparent and honest every step of the way, which made it easy to work with her. She also gave us a complete breakdown of buying costs such as deposits, closing costs (CHMC Fees, Moving Costs, Land Transfer Taxes, Lawyer Fees, etc) which helped us understand the process of purchasing a home and also making us feel at ease about our first purchase. Veronica, thank you for your hard work and for being with us every step of the way. Not only were you our realtor, but you will always be our friend, and for that we are grateful for having the pleasure to meet you.
- Samia
The presence and unwavering support and encouragement of Veronica even at this point was superb- par excellence. The patience she had shown while we were on the journey of looking for a home, her immediate response to our concern no matter how far the distance maybe, was deeply inspiring. No words tantamount to describe the genuineness of her actions inspite of our ordinariness.
- Marilyn
…If you want positive results we highly recommend to deal with Ms. Veronica Medeiros a fantastic, energetic sales agent who will be by your side to make sure all deadline are met. Ms Medeiros will coordinate (in timely fashion) bookings and appointments as needed. Ms. Medeiros made us feel very relax throughout the whole process (selling and buying). Even completion of deals/documents she made it fast, easy and she is very thorough.
- Rodel Pantaleon
Extremely happy with the services provided by Veronica Medeiros at Sam McDadi Real Estate. She took the time to provide me with comparable pricing in the area and to go over all the details of the unit. She acted with professionalism and she was a pleasure to talk to. Moreover, she answered all the questions I had and I felt assured that I was in good hands. If you are thinking of renting or buying I would highly recommend contacting Veronica.
- Sara Pisani
Another successful dealing with Sam and his team (5 transactions total), and this time around I had privilege of working with Veronica Medeiros. From day one she was very professional, accommodating and made the entire process stress free. Being in management myself this is the kind of person I would want on my team and I highly recommend asking for her as I will be in near future yet again.
- Adam Markiewicz