The Greater Toronto Area's real estate landscape has witnessed notable shifts over the past year. Higher borrowing costs, economic uncertainties, and constrained listings supply have contributed to a year-over-year decline in home sales for August 2023 compared to August 2022. Despite these challenges, the average selling price has remained remarkably stable. In this article, we'll delve into key insights from the Toronto Regional Real Estate Board (TRREB) report for August 2023, exploring what this means for prospective buyers and sellers in the GTA.

Market Performance Overview
In August 2023, Greater Toronto Area REALTORS® reported a total of 5,294 home sales, marking a 5.2% decrease from the same period in 2022. However, this reduction in sales volume is counterbalanced by an uptick in new listings, which increased by 16.2% year-over-year. While this surge in new listings provides some relief on the supply front, year-to-date listings are still notably lower compared to the previous year.

Housing Type Trends
Breaking down the data by housing type reveals interesting trends. Detached homes recorded a 12% year-over-year decline in sales, while semi-detached properties experienced a 14.4% decrease during the same period. In contrast, townhouses saw a modest 0.6% increase in sales, indicating that these properties remain a popular choice for buyers. Condo apartments had a robust year, with sales surging by 7.6% compared to August 2022.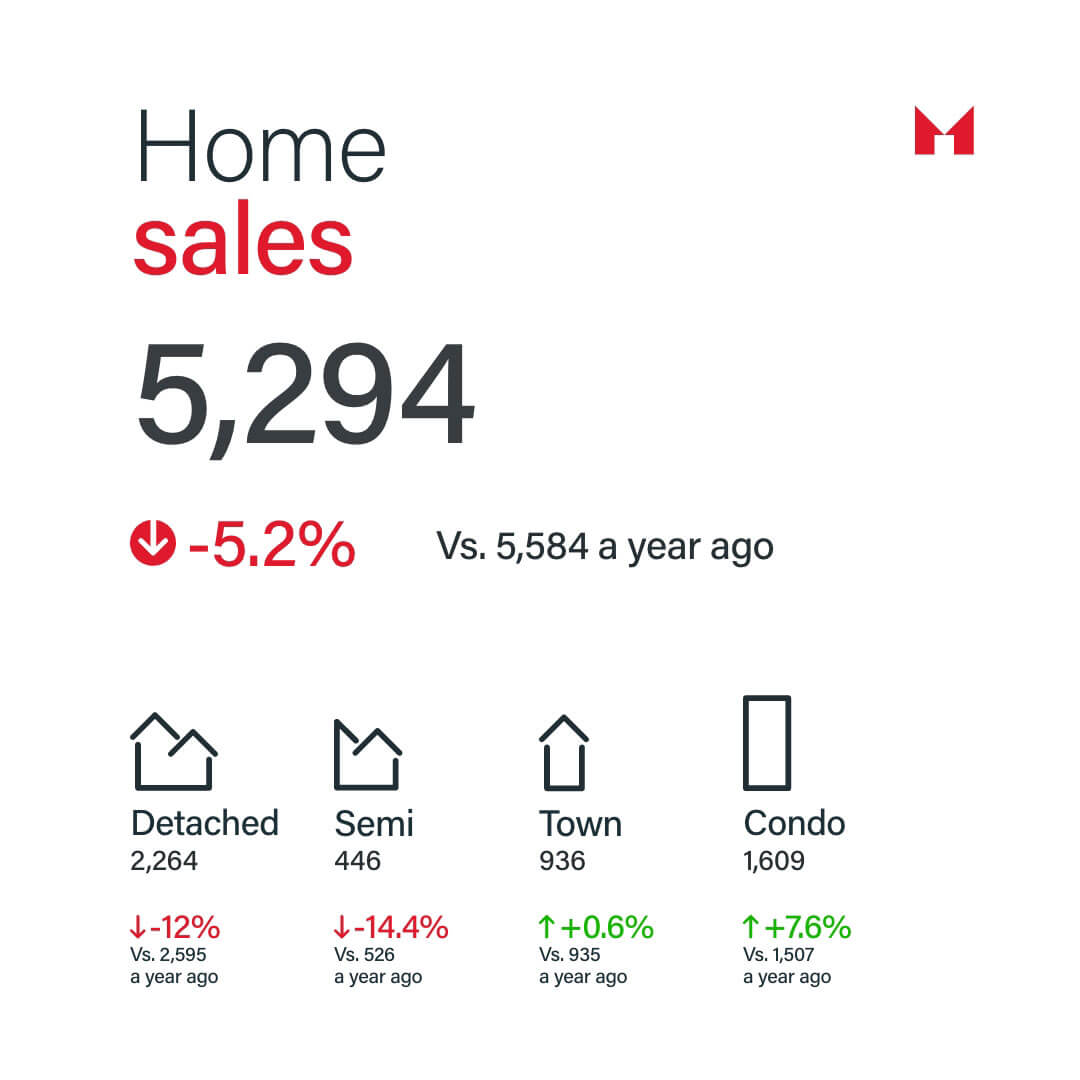 The Impact of Interest Rates
One significant factor influencing purchasing decisions is the recent uptick in interest rates. As rates rose, buyers adjusted their offers to qualify for higher monthly payments. However, not all sellers chose to accept lower-than-expected selling prices, leading to fewer overall sales.

Market Stability and Average Prices
The MLS® Home Price Index Composite benchmark for August 2023 showed a 2.5% year-over-year increase, reflecting the market's resilience. Although the average selling price also rose, the uptick was less than 1%, settling at $1,082,496. This stability in average prices can be attributed to higher interest rates and the increase in available listings.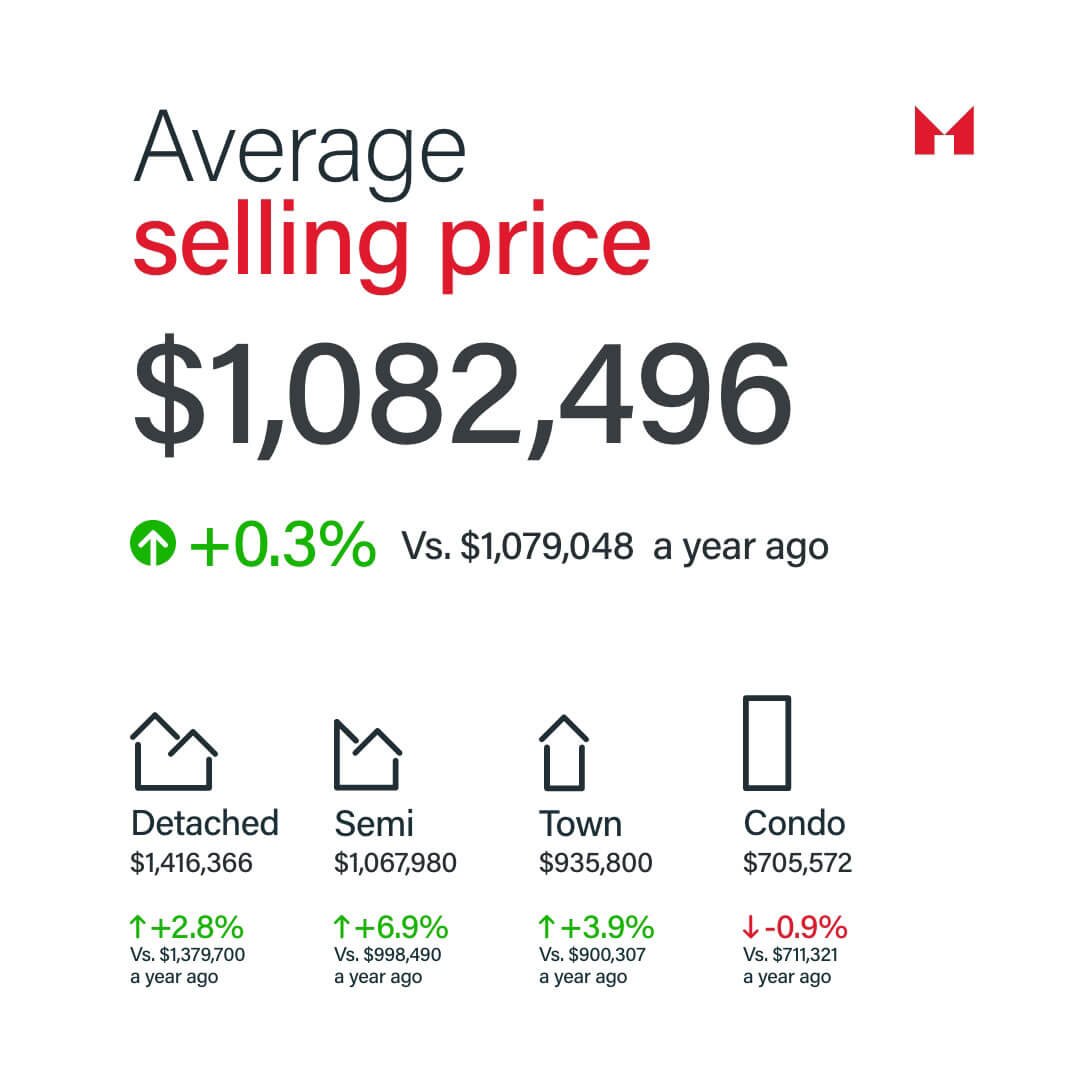 Supply and Demand Dynamics
The introduction of 12,296 new listings in August 2023, a 16.2% increase from the previous year, has bolstered the supply side of the market. Active listings also rose by 16.5% compared to August 2022, showcasing the increased availability of properties. This influx of listings has contributed to the relatively modest growth in average prices, emphasizing the importance of market supply in influencing pricing dynamics.

Selling Speed and Days on Market
Homes in the GTA sold faster in August 2023, with an average listing period of just 20 days, representing a 9.1% reduction compared to the previous year. Additionally, the Property Days on Market (PDOM), which calculates the cumulative time a property spent on the market regardless of relisting, decreased significantly by 17.6%, settling at 28 days. These numbers highlight the demand for available properties in the region.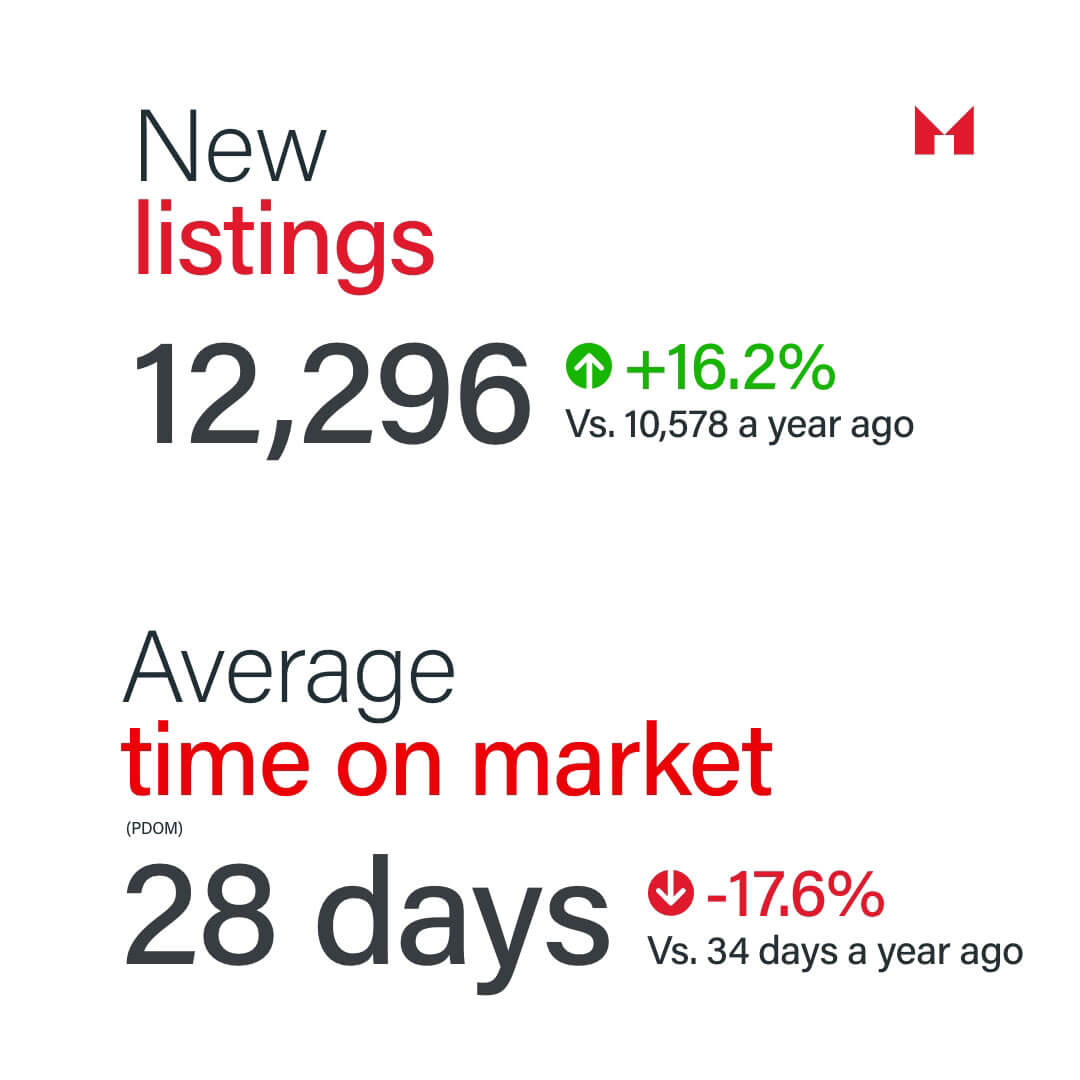 Navigating the GTA Real Estate Market with Team McDadi
In a shifting real estate landscape characterized by varying interest rates and supply dynamics, it's essential to have experienced professionals by your side. Team McDadi, with over 35 years of experience, is the #1 real estate team in the GTA for 12 consecutive years*, having sold over 15,500 homes**. Whether you're buying or selling, our expertise ensures you navigate the market with confidence.
For a comprehensive look at all our current listings, visit here.
As the market evolves, Team McDadi remains dedicated to helping you achieve your real estate goals. With our unmatched knowledge and commitment to excellence, we're your trusted partner in the GTA's dynamic real estate landscape.
Disclaimer: This article is a summary and analysis based on data provided by the Toronto Regional Real Estate Board (TRREB). The information provided is for informational purposes only and does not constitute financial or professional advice. Team McDadi always recommends consulting with a qualified real estate professional for personalized guidance. Sam McDadi BSc., M.B.A. Sales Representative. *Based on dollar volume closed transactions 2011-2022. **Total career sales with a team of 60+ agents, TRREB stats 1988-2022. © 2023 Sam McDadi Real Estate Inc Brokerage. All rights reserved. E. & O.E.