The Greater Toronto Area (GTA) real estate market continued to grapple with the impact of several economic factors in September. While higher borrowing costs, inflation concerns, and uncertain Bank of Canada decisions weighed on home sales, the market saw some interesting shifts. In this article, we'll dive into the key highlights from the latest Toronto Regional Real Estate Board (TRREB) report for September 2023, shedding light on what these developments mean for potential buyers and sellers across the GTA.

Market Performance Snapshot
In September 2023, the GTA reported 4,642 home sales through TRREB's MLS® System, representing a 7.1% decline compared to the same month in 2022. Notably, this dip in sales was more pronounced in the ground-oriented housing segment, particularly in the sales of semi-detached houses and townhouses. On a month-over-month seasonally-adjusted basis, sales also showed a slight decrease.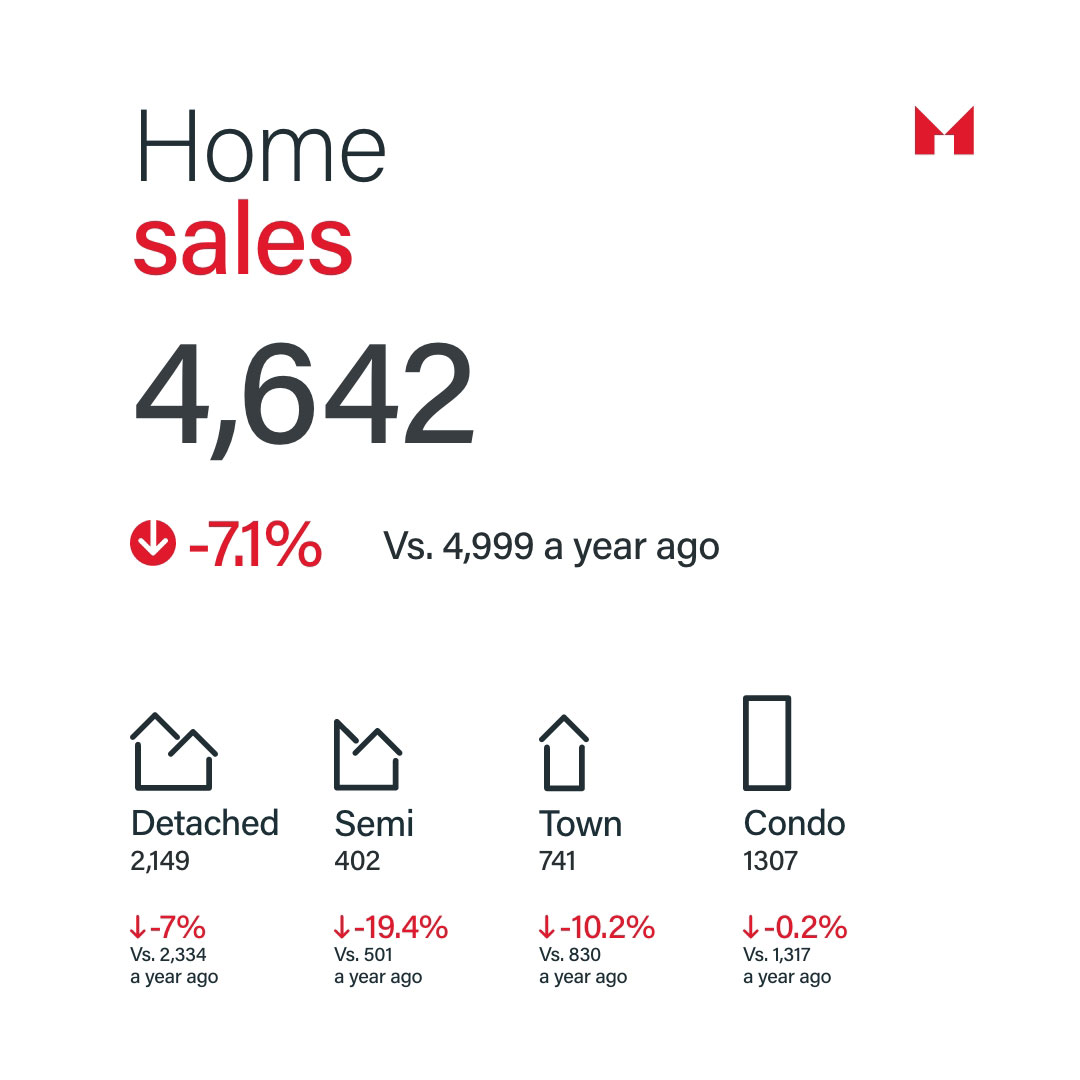 Balancing Supply and Demand
While the sales figures saw a decline, the GTA real estate market saw a boost in new listings compared to September 2022. This surge in listings reflects a positive trend, potentially offering some respite from the ongoing supply challenges. Furthermore, on a month-over-month seasonally-adjusted basis, the number of listings showed an upward trend.

Price Trends
The MLS® Home Price Index (HPI) Composite benchmark displayed a 2.4% year-over-year increase in September 2023, underlining the market's resilience. The average selling price also saw a modest year-over-year uptick of three percent. However, on a month-over-month seasonally-adjusted basis, both the average selling price and the MLS® HPI Composite benchmark registered marginal decreases, each falling by less than one percent.

Property Type Insights
Breaking down the data by property types, detached homes in the GTA experienced a notable 5.2% year-over-year price increase, with the average selling price reaching $1,440,786 in September 2023. Semi-detached homes followed suit with a 4.9% year-over-year price growth, standing at $1,094,074. Townhomes also saw a price increase of 4.5%, reaching an average selling price of $941,695. In contrast, condo units experienced a slight year-over-year decline of -3.3%, with an average selling price of $707,065.

Sales Trends by Property Type
The decline in home sales in September 2023 was particularly notable in the semi-detached segment, where sales fell by -19.4% compared to September 2022. Detached homes and townhouses also saw declines in sales volume, with drops of 7% and 10.2%, respectively. In contrast, sales of condo units remained relatively stable, with only a slight 0.2% decrease.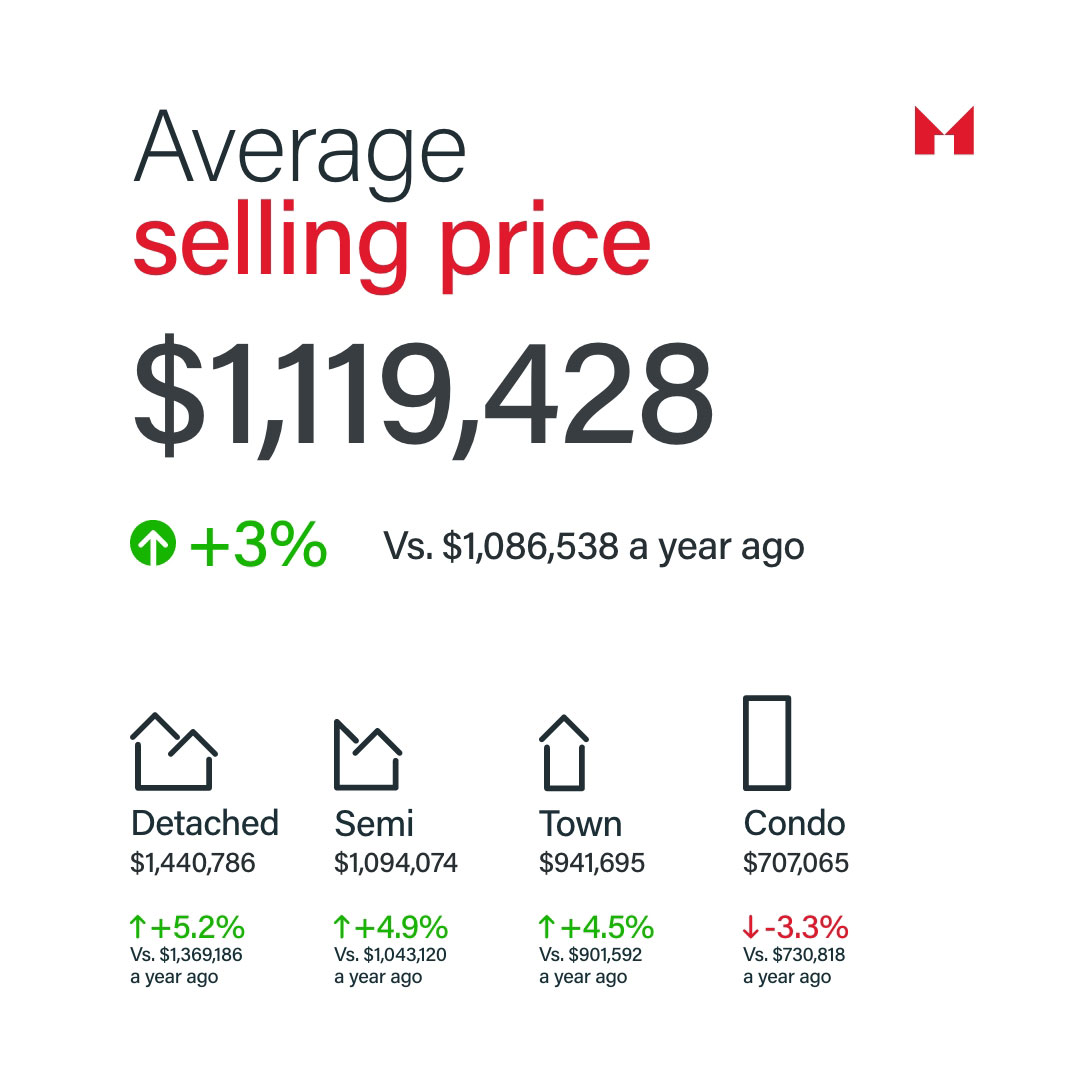 New Listings Surge
One positive development in September was the substantial year-over-year increase in new listings, which grew by a notable 44.1%. This surge in new listings contributes to a more balanced market dynamic by increasing the availability of properties.

Faster Sales Times
Properties in the GTA sold at a slightly faster pace in September 2023, with an average listing period of 30 days, compared to 35 days the previous year. This reduction in the Property Days on Market (PDOM) equates to an estimated -14.3% reduction in the time it takes to sell a home.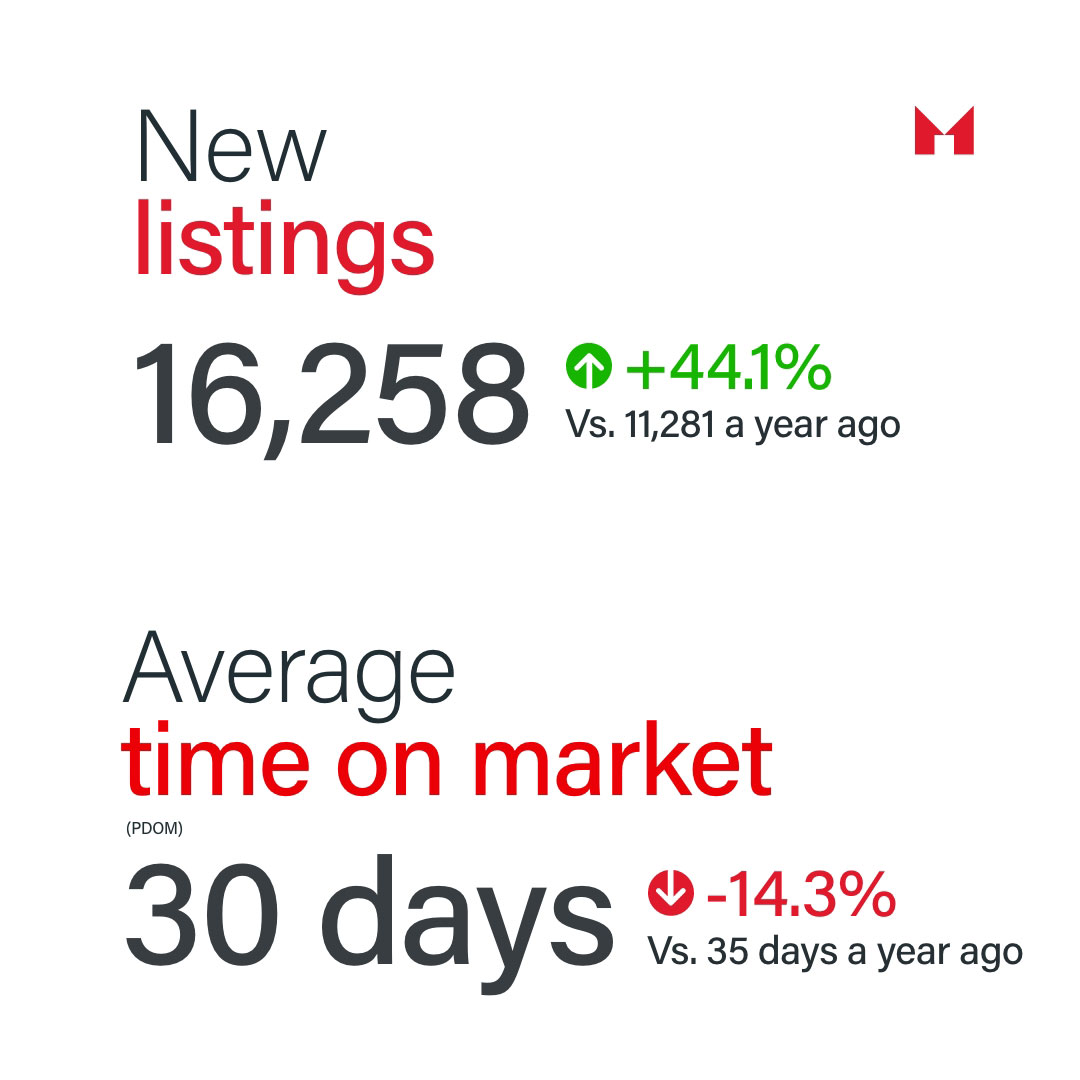 Navigating the Evolving GTA Real Estate Market with Team McDadi
As the GTA real estate market adapts to evolving economic conditions, it's crucial to have experienced professionals guiding you. With over 35 years of industry experience, Team McDadi stands as the #1 real estate team in the GTA for 12 consecutive years*, having successfully sold over 15,500 homes**. Whether you are buying or selling, our expertise ensures you navigate the market with confidence.
For a comprehensive look at all our current listings, visit here.
In a rapidly changing market, Team McDadi remains committed to helping you achieve your real estate goals. With our unmatched knowledge and dedication to excellence, we're your trusted partner in the ever-dynamic GTA real estate landscape.
Disclaimer: This article provides a summary and analysis based on data from the Toronto Regional Real Estate Board (TRREB). The information is for informational purposes only and should not be considered financial or professional advice. Team McDadi recommends consulting a qualified real estate professional for personalized guidance. Sam McDadi, BSc., M.B.A., Sales Representative. *Based on dollar volume closed transactions 2011-2022. **Total career sales with a team of 60+ agents, TRREB stats 1988-2022. © 2023 Sam McDadi Real Estate Inc Brokerage. All rights reserved. E. & O.E.