As the world adjusts to the unfolding economic landscape of 2023, the Canadian housing market continues to prove its dynamism and resilience. In a recent release, the Toronto Regional Real Estate Board (TRREB) provided an insightful look into the rental market for Q2 2023, revealing significant transformations and growth trajectories. Let's delve into the details and shed light on how expert real estate teams, such as Team McDadi, can help navigate this complex landscape.
The Canadian Housing Market's Expanding Rental Sector
The TRREB's Q2 2023 report outlines a significant growth trend within the Canadian rental market. Despite broader economic factors, the average condominium apartment rents have continued to outpace the rate of inflation significantly. This surge is even more evident when we consider the number of units listed for rent in Q2 2023, with an impressive 15.4% year-on-year growth.
However, even as the availability of rental units expands, the demand does not wane. The report documents robust competition among renters, pushing average rents higher. In Q2 2023, 13,935 condominium apartment rentals were reported through the TRREB's MLS® System. This figure represents an increase of 5.4% compared to the 13,220 transactions in Q2 2022.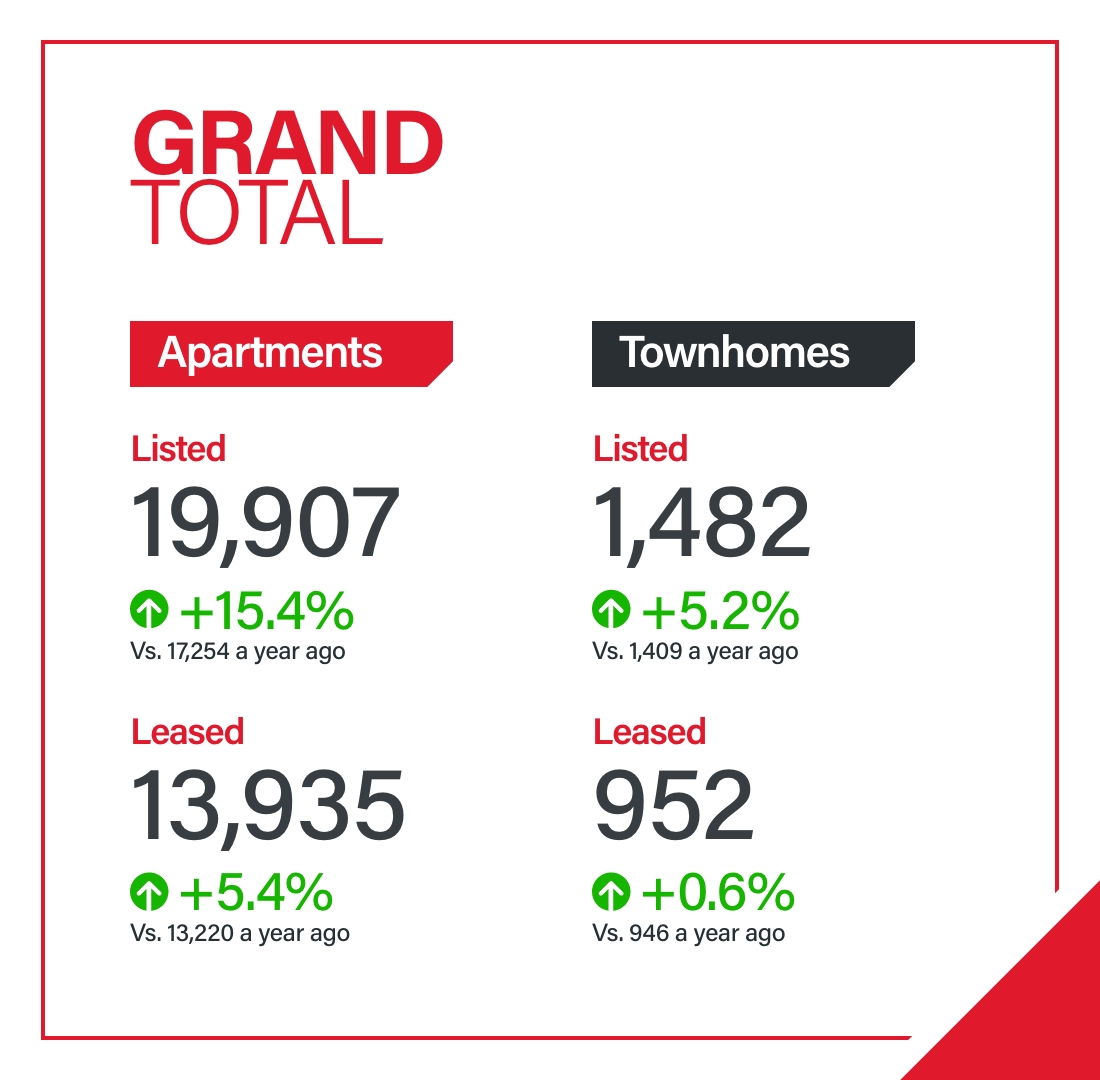 A More Detailed Look at the Numbers
In the face of intense demand, rental rates have risen across the board. For instance, the average one-bedroom condo apartment rent increased by 11.6% to $2,532. Two-bedroom apartments followed suit, with the average rent growing by 9.2% to $3,264.
Drilling down into specific categories, the average rent for bachelor apartments increased by 13.9% to $2,082, with 593 units leased—a modest increase of 2.1% from the previous year's 581 units.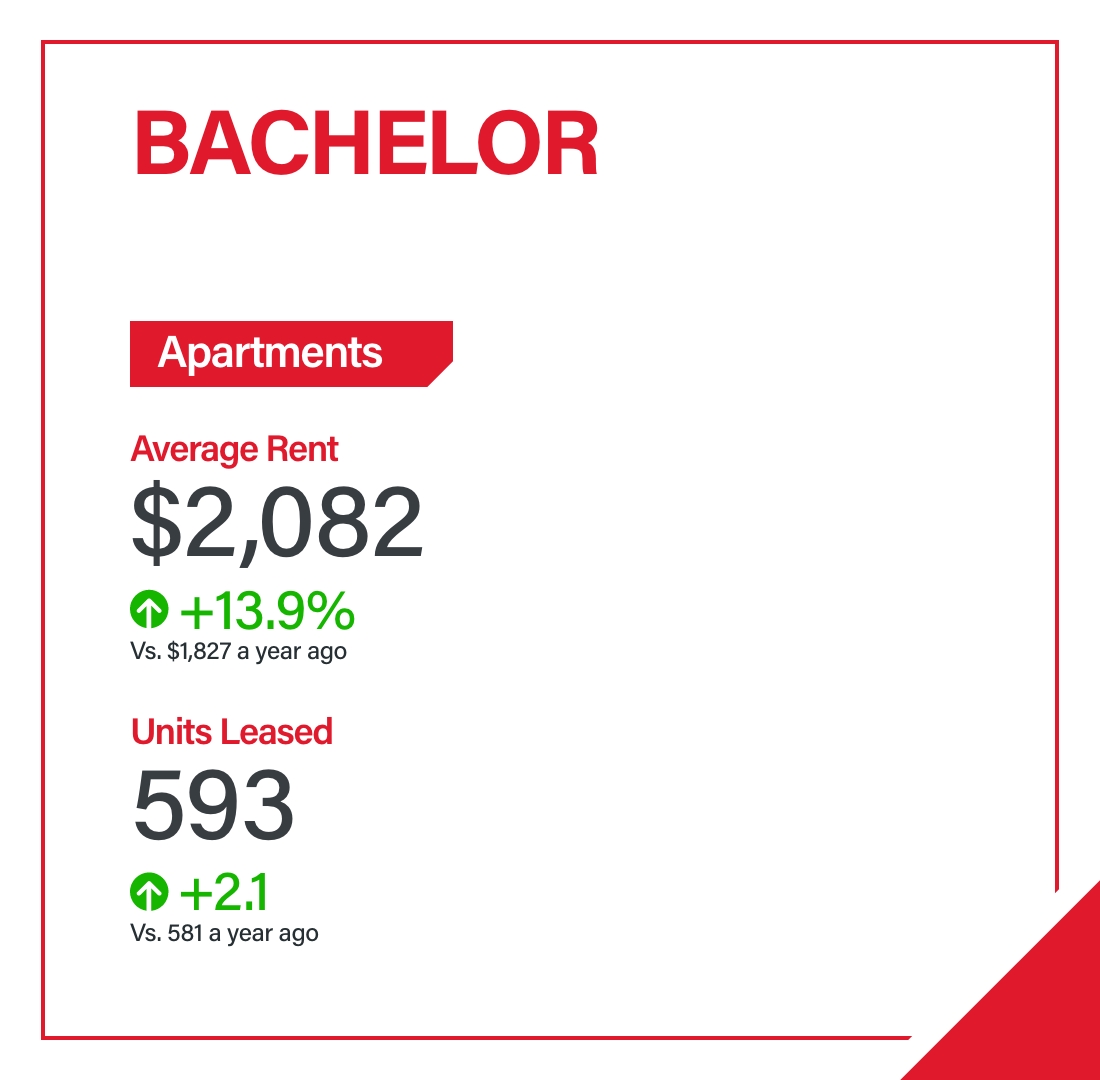 In the one-bedroom apartments segment, there was an 11.6% increase in average rent, moving from $2,268 to $2,532. The number of units leased also rose, from 7,462 to 7,871, marking a 5.1% increase.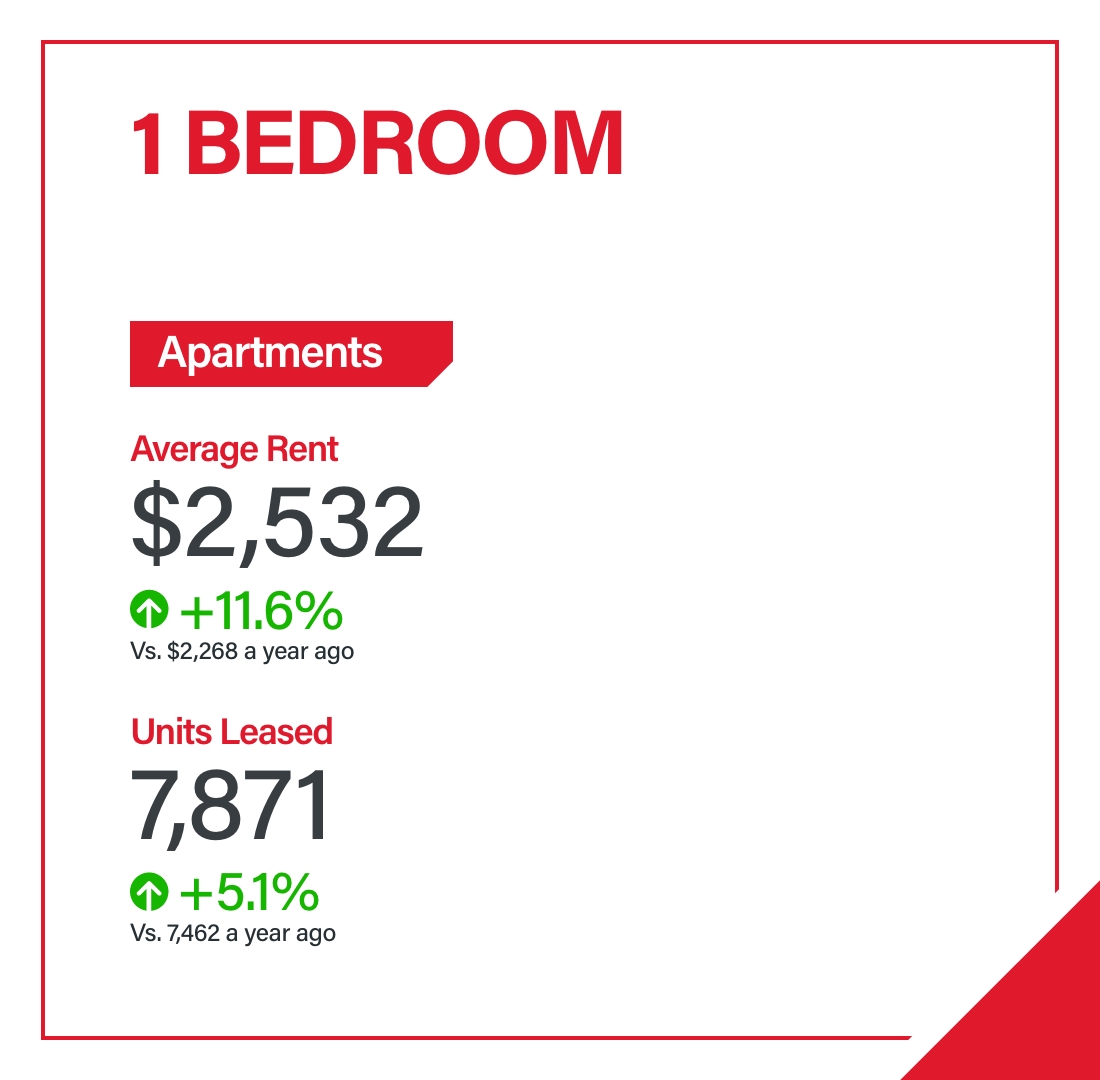 The two-bedroom apartments category saw a 9.2% hike in average rent, reaching $3,264, alongside a 5.6% increase in leased units, from 4,748 to 5,012. For townhomes, the average rent rose by 9.1% to $3,075, and the number of units leased increased by 8%.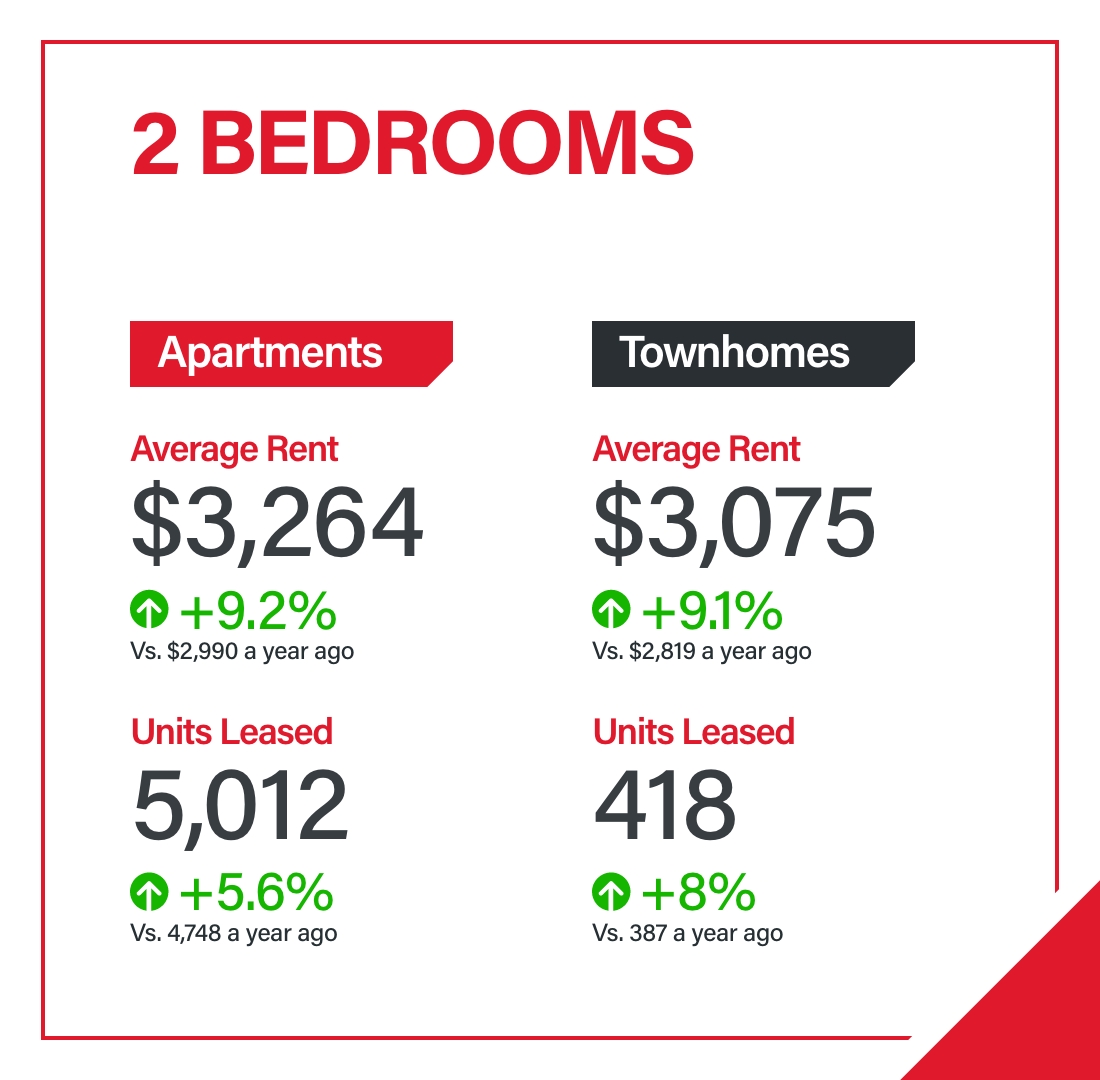 The most significant increase was seen in the three-bedroom segment. The average rent for apartments shot up by a whopping 17.8% to $4,482, with a corresponding 15% increase in the number of units leased. Townhomes also experienced a 9.1% increase in average rent to $3,561 and a 2% rise in leased units.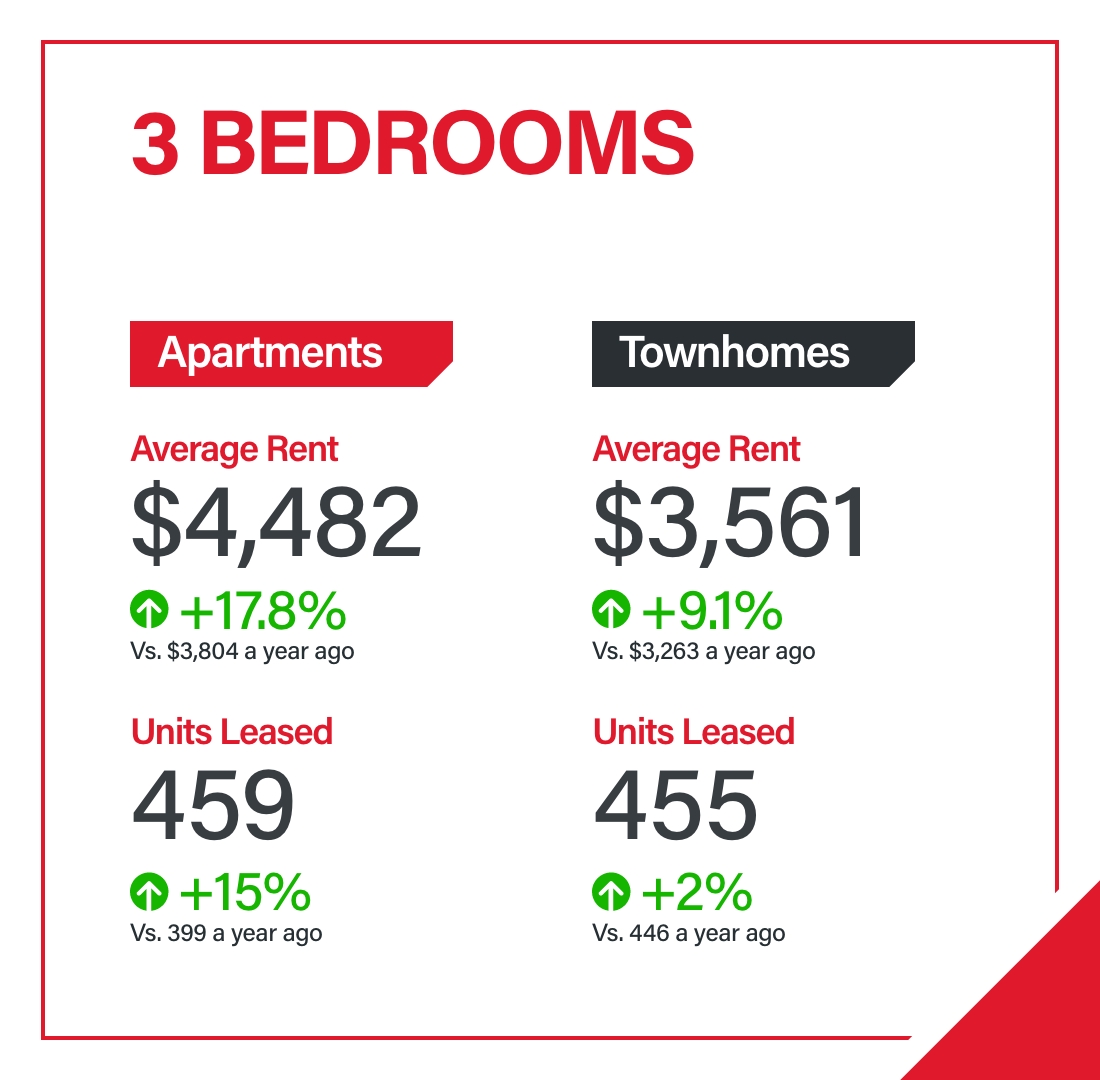 Projections and Future Market Expectations
Rapid population growth is a key driver of the current housing market conditions. According to TRREB President Paul Baron, rental housing will play an essential role in the overall housing equation moving forward. "We have talked a lot in recent years about the persistent lack of housing supply, and this shortage has certainly played itself out in the rental market," Baron explains.
Chief Market Analyst Jason Mercer also shares insights into future trends. He suggests that the sustained growth in condo rental listings could eventually slow the pace of rent growth. However, he warns that it may take some time to rectify the rental housing deficit accumulated over the past years.
Regional Analysis: Spotlight on GTA and Surrounding Regions
The vigor of the Canadian housing market isn't homogenous. Regions such as the Greater Toronto Area (GTA), Mississauga, Brampton, Oakville, Burlington, Hamilton, Milton, and the Niagara Region all experienced unique shifts over this period.
The GTA, for example, has shown a strong propensity for growth in both the rental and buyer's markets. Similarly, cities like Mississauga and Brampton have experienced an upward trend in average rental rates, underpinned by increasing demand and a surge in property valuations.
Smaller locales, like Burlington, Hamilton, and the Niagara Region, are also emerging as attractive options for potential renters and homebuyers. A combination of economic growth, development projects, and increased accessibility has made these areas more appealing for property investments.
Why Choose Team McDadi in this Market
Navigating the Canadian housing market can be a rollercoaster ride with unpredictable twists and turns. To ensure a successful outcome, it's always wise to seek professional expertise. Whether you're a buyer or a seller, having the right guidance can make all the difference. This is where Team McDadi comes in. With our wealth of experience and comprehensive understanding of the GTA and surrounding regions, Team McDadi is a reliable partner in the ever-changing Canadian housing market.
The world of real estate is always in motion, constantly shifting and adjusting. And having an experienced team like ours by your side provides the confidence needed to make informed decisions. Whether you're looking to lease a bachelor apartment, a one-bedroom or two-bedroom condo, or a townhome, Team McDadi's expert insights will ensure you make the best decision in line with your unique needs and the prevailing market trends.
Conclusion
In summary, the Canadian housing market, particularly in regions like the GTA and surrounding areas, continues to demonstrate strong growth. With a changing market comes the necessity for expert guidance, and team McDadi is here to help you successfully navigate these complex market conditions. With our specialized knowledge, dedication, and commitment to client satisfaction, you can confidently make your next move in the vibrant Canadian housing market.
If you have further inquiries about the TRREB Q2 2023 Rental Market Report and how it may affect your particular situation or any other real estate-related questions, please don't hesitate to reach out to us. We are more than willing to assist you in any way we can.